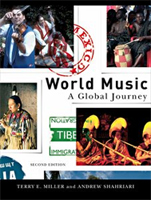 For some really fortunate reason there were a good many books on music this year. The range varies from the purely academic to the business of music and dishy autobiographies. Here's some that might appeal to the music fan on your list like:
World Music: A Global Journey – Paperback & CD Set Value Pack by Terry E. Miller and Andrew Shahriari
Legends, Icons & Rebels: Music That Changed the World by Robbie Robertson, Jim Guerinot, Sebastian Robertson and Jared Levine
Hit Brands: How Music Builds Value for the World's Smartest Brands by Daniel Jackson, Richard Jankovich and Eric Sheinkop
1963: The Year of the Revolution: How Youth Changed the World with Music, Art, and Fashion by Ariel Leve and Robin Morgan
Excursions in World Music, 6th Edition by Bruno Nettl, Timothy Rommen, Charles Capwell and Isabel K. F. Wong
The Great Animal Orchestra: Finding the Origins of Music in the World's Wild Places by Bernie Krause
Popular World Music by Andrew Shahriari
Music by DK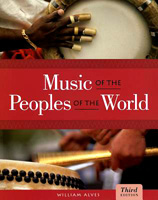 Music of the Peoples of the World by William Alves
The Fender Stratocaster: The Life & Times of the World's Greatest Guitar & Its Players by Dave Hunter and Randy Bachman
Johnny Cash: The Life by Robert Hilburn
Guitar Aficionado: The Collections: The Most Famous, Rare, and Valuable Guitars in the World by Tom Beaujour and Christopher Scapelliti
Wild Tales: A Rock & Roll Life by Nash, Graham
The World's Worst Records: An Arcade of Audio Atrocity by Darryl W Bullock
Radical Traditions: Reimagining Culture in Balinese Contemporary Music by Andrew Clay McGraw
Caffe Lena: Inside America's Legendary Folk Music Coffeehouse by Jocelyn Arem, Tim Robbins, and Joe Alper
Musical Intimacies and Indigenous Imaginaries: Aboriginal Music and Dance in Public Performance by Dueck, Byron
Simple Dreams: A Musical Memoir by Ronstadt, Linda
Around the World in 80 Raves: A Guide to the Best Parties and Festivals on the Planet by Marcus Barnes
Brian Eno: Visual Music by Scoates, Christopher and Eno, Brian
Palestinian Music and Song: Expression and Resistance Since 1900 (Public Cultures of the Middle East and North… by Stig-Magnus Thorsen, Moslih Kanaaneh, and Heather Bursheh
Soul Train: The Music, Dance, and Style of a Generation by Questlove
Kansas City Lightning: The Rise and Times of Charlie Parker by Crouch, Stanley
Other gift guides:
2013 World Music Gift Guide: Electronics
2013 World Music Gift Guide: Concert and Educational DVDs
2013 World Music Gift Guide: Software, Miscellaneous Gifts and Music Charities
Author:
TJ Nelson
TJ Nelson is a regular CD reviewer and editor at World Music Central. She is also a fiction writer. Check out her latest book, Chasing Athena's Shadow.
Set in Pineboro, North Carolina, Chasing Athena's Shadow follows the adventures of Grace, an adult literacy teacher, as she seeks to solve a long forgotten family mystery. Her charmingly dysfunctional family is of little help in her quest. Along with her best friends, an attractive Mexican teacher and an amiable gay chef, Grace must find the one fading memory that holds the key to why Grace's great-grandmother, Athena, shot her husband on the courthouse steps in 1931.
Traversing the line between the Old South and New South, Grace will have to dig into the past to uncover Athena's true crime.