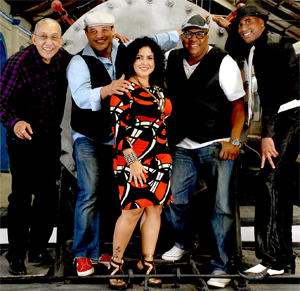 Cuba's popular dance band Los Van Van will return to London with a performance on Saturday, October 26 at The Forum. The group is this year's winner of the WOMEX 2013 Artist Award and Los Van Van's founder Juan Formell received one of the 2013 Latin Recording Academy's Lifetime Achievement Awards.
Los Van Van was formed in 1969 by bassist and composer Juan Formell. It has prevailed as Cuba's most important and popular dance orchestra for over four decades.
Formell's creative approach to instrumentation brought new sounds and ideas into Cuban dance music. Los Van Van is known for fusing genres such as contemporary rock and jazz with Afro-Cuban roots music.
Available recordings: La Maquinaria, Lo Ultimo En Vivo, The Legendary Los Van Van: Thirty Years of Cuba's Greatest Dance Band, Best of Los Van Van, En El Malecon De La Habana.
Author:
World Music Central News Department
World music news from the editors at World Music Central