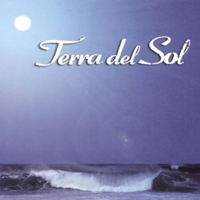 Various
Terra del Sol: Selection Two (Free Spirit)
Fans of Café del Mar would like this compilation of lounge music as well. The 17 tracks make for over 70 minutes of fine listening pleasure, a good reward for the discerning buyer. Produced by Alberto Hauss, this album definitely belongs in the lounge aficionado's CD shelf.
Our picks include the three tracks Déjà vu, Coastline, and La Tienda. This is a great album to listen to after a long day of work, or on a relaxed weekend afternoon.
Buy Terra del Sol: Selection Two
Author:
Madanmohan Rao
Madanmohan Rao is an author and media consultant from Bangalore, and global correspondent for world music and jazz for World Music Central and Jazzuality. He has written over 15 books on media, management and culture, and is research director for YourStory Media. Madan was formerly World Music Editor at Rave magazine and RJ at WorldSpace, and can be followed on Twitter at @MadanRao.