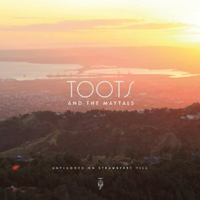 Toots and the Maytals – Reggae Got Soul: Unplugged on Strawberry Hill (Isis Productions, 2012)
Tarrus Riley – Mecoustic (Soulbeats Records, 2012)
Richie Spice – Soothing Sounds: Acoustic (Tad's Record, 2012)
Clinton Fearon – Heart and Soul (Boogie Brown Productions, 2012)
There's been a whole heap of acoustic reggae lately, inspired to some degree by the Makasound label's Inna de Yard series but also a natural extension of the laid-back air that tempers reggae's often fiery subject matter. Acoustic or electric, reggae is all about the feel, and these three releases have got it.
Toots Hibbert has long been renowned for his energetic and engaging live shows and his many classics hits from the ska, rocksteady and reggae eras. Reggae Got Soul: Unplugged on Strawberry Hill finds him performing on the grounds of Island Records founder Chris Blackwell's Jamaican resort. Armed with an acoustic guitar and backed by his son Hopeton on bass, daughters Leba and Jenieve harmonizing and Sydney Watson on percussion, Toots is every bit as charismatic and infectious in this intimate setting as he is onstage before a massive crowd. He rips through many a signature tune- "Pressure Drop," "Sweet and Dandy," "Monkey Man," "Funky Kingston" and "Never Grow Old" among them.
Some songs are kept as close to the originals as is possible with such a small ensemble; others go off in some delightful new directions. Toots once again proves how much soul his reggae has, no matter how it's presented. I'd be perfectly content to listen to the live unplugged CD again and again, but this double disc package also has a DVD that contains the acoustic session, footage from a dynamic 1982 concert in Germany and a documentary on Toots' long, illustrious and influential career. In between musical snippets are commentaries from many notable fans of the man, including non-reggae personalities Keith Richards, Bonnie Raitt and Willie Nelson. So have a listen, have a look, and have a grand old time with one of reggae's absolute greats. Highly recommended.
Son of veteran reggae singer Jimmy Riley and an accomplished artist on his own, Tarrus Riley puts his emotive voice to good use on Mecoustic. While the beat of reggae is not always evident, such songs as "Marcus Garvey" and "Africa Awaits" definitely bespeak it in spirit. Sprinklings of rhythm and blues and string-laden balladry give this disc an easy listening feel at times. Still, an undercurrent of Rasta consciousness keeps the substance flowing. My favorites are the Jimmy Cliff-like "Paradise" and the subtle African groove of "Whispers," but the whole album satisfies via the right mix of subtlety and intensity.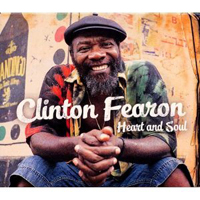 Among those keeping the roots alive and thriving in reggae nowadays is Richie Spice, and don't let the title of his Soothing Sounds: Acoustic lead you to believe it's background music for an afternoon at the spa. It's low-key, yet it swings. Spice's vocals never overreach, despite the yearning, striving quality of the message songs ("Free," "Jah Provide") and the playfulness of the lovers rock material. "All Night" is a mento-flavored true gem and while the non-acoustic (and non-reggae) closer "Agony" is a bit of a buzz kill, Spice is in quietly commanding form here and brings plenty of fine moments.
Clinton Fearon has been making reggae music for decades, first as a member of the Gladiators and more recently as a Seattle-based, world-renowned singer and songwriter. Heart and Soul revisits and reconfigures in acoustic style songs Fearon wrote during his 1969-1985 Gladiators tenure and features Fearon doing it all- vocals, guitar, bass and percussion. Gems like "Chatty Chatty Mouth," "On the Other Side" and "Streets of Freedom" keep their original reggae magic and get new doses of inspiration via quirky percussive sounds, snappy riffs and Fearon's vocals mixing veteran wisdom with a suppleness he never lost. A warm, inviting set from a reggae singer and player of the highest order.
Buy the Reggae Got Soul: Unplugged on Strawberry Hill CD/DVD or the Reggae Got Soul: Unplugged on Strawberry Hill download version
Buy Mecoustic
Buy Heart and Soul
Author:
Tom Orr
Tom Orr is a California-based writer whose talent and mental stability are of an equally questionable nature. His hobbies include ignoring trends, striking dramatic poses in front of his ever-tolerant wife and watching helplessly as his kids surpass him in all desirable traits.