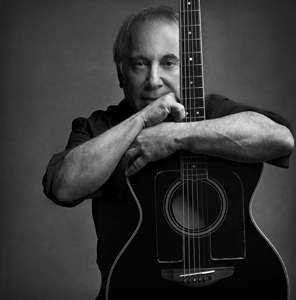 On April 6th of 2011 the Recording Academy (NARAS) announced sweeping changes to the Grammy Awards. "In an effort to continuously evolve its GRAMMY Awards process, The Recording Academy announced today that it has restructured the GRAMMY Categories across all genres and Fields, bringing the total number of Categories to be recognized at the 54th GRAMMY Awards in 2012, to 78," said the press release. The effect of the changes was devastating for roots music genres. Categories eliminated include Latin Jazz, Traditional World Music, Cajun, Zydeco, Hawaiian, Polka, , as well as some Blues and Mexican regional music categories.
As details of the changes became better known throughout the following weeks, numerous musicians, industry professionals, academics and NARAS members expressed their dismay at various online forums and press conferences held in San Francisco, New York City and other locations. Musicians started organizing to show their displeasure with the NARAS leadership decisions. Several campaigns are under way to repeal the changes and make those who made the decisions accountable for their actions.
On May 9th a press release was made public in a press conference against NARAS' slashing Of the Grammys. "The ill-advised early April announcement by NARAS to cut thirty-one categories from the celebrated Grammy awards has been met with shock and loud protests nationally and internationally. Latin Jazz, Contemporary Jazz, Cajun, Zydeco, Hawaiian, Polka, Traditional World, and certain gospel, Blues, R&B, and Mexican categories, among others, have all been unceremoniously dumped," said the press release made public in San Francisco.
On Sunday, May 20th, the New York music community met at at the Nuyorican Poets' Café for a press conference called by Bobby Sanabria in support of reinstating the newly eliminated Grammy categories, including Latin jazz.
I approached the Recording Academy to get a better idea of their point of view. Bill Freimuth, vice president of awards for the Recording Academy answered World Music Central's questions:
Angel Romero (World Music Central) – Why did NARAS decide to eliminate 31 categories, mostly in the American roots music, Latin and world music categories?
Bill Freimuth: The Recording Academy did not "eliminate" 31 categories. Yes, there are now 78 instead of 109 categories (31 fewer), but it came from a first-time-ever in our 50+ year history comprehensive evaluation of our entire Awards structure. These changes resulted from more than a year of careful analysis, diligent research and dialogue with music-makers from across the country and across the musical spectrum. Every single genre field remains, and EVERY submission will continue to have a home. No categories were eliminated, but many categories were consolidated or restructured. The 31 categories affected were not "mostly in the American Roots Music, Latin and World Music categories"; these consolidations took place in pop, rock, R&B, country, classical, rap, children's, and gospel fields as well with the intent to create greater parity among the fields.
Many NARAS members, including very prestigious musicians, are very unhappy with the cuts and have organized themselves to revoke this resolution. Some members claim that the decisions were made behind closed doors with no input from the membership or from the respective boards of governors of the regional chapters. Considering the large amount of categories involved, should the process have been more open?
Bill Freimuth: NARAS members and NARAS members ONLY were the ones responsible for the research, the discussions and, ultimately, the changes. All decisions were made through our National Board of Trustees, an elected body of music professionals which functions as a representative democracy for the membership.
Categories eliminated include Latin Jazz, Contemporary Jazz, Cajun, Zydeco, Hawaiian, Polka, Traditional World, and certain gospel, Blues, R&B, and Mexican categories. You told The Inquirer (Philadelphia) that decisions "had to do with numbers. It was no longer acceptable for a category that had less than 40 entries a year to continue." While that may make sense in some categories, it could also mean that some of the music produced in the United States is not reaching the nomination process and therefore the number of nominees is small.
Bill Freimuth: Again, EVERY submission will continue to have a home. Many submissions will be in categories with different names and be up against different recordings from what had been, but they are welcomed into our process and, if deserving, could certainly still achieve GRAMMY nominations and/or wins.
Is NARAS considering more outreach to the independent music community?
Bill Freimuth: Yes. We have done a tremendous amount of outreach to the independent music community in the past few years. For example, we partnered with A2IM [American Association of Independent Music] last year to reach out to their list of several hundred indie labels, which resulted in a record number of entries into our process last year. Independent labels/artists have fared very well in the GRAMMYs of late; for the past three years running, indies have achieved more than half of all nominations and wins—including Album Of The Year for the past three years.
Musicians have launched web sites like Grammy Watch and have an online petition to reinstate most of the eliminated categories. Are NARAS administrators willing to reconsider their decision?
Bill Freimuth: Every single aspect of the GRAMMY Awards process and categories are "up for grabs" each year through our Awards & Nominations Committee process. Any Academy member desirous of change may submit a proposal to change anything at all.

Renowned Latin jazz musician Bobby Sanabria agreed to discuss the situation with World Music Central.
Why did you decide to organize to fight the changes in the Grammy award categories?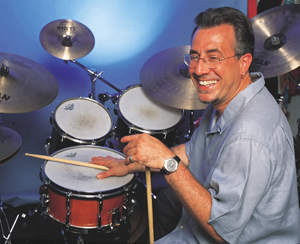 Bobby Sanabria: Because this was done unjustly and unfairly. There was absolutely no consultation with the 21,000 members of the academy or any of the Grammy chapter board of governors who represent us in each of the Grammy chapter cities.
What actions are you taking and how many people are involved so far?
Bobby Sanabria: We are obviously asking for the immediate return of the 31 categories. But also the immediate resignation of current president Neil Portnow, Jimmy Jam [chairman emeritus], Bill Friemuth and Leslie Anne Jones who started the sub-committee of 15 that started this infamnia [disgrace] two years ago in secret as well as the entire board of trustees of which she is a part.
Are you in conversations with NARAS?
Bobby Sanabria: We've tried everything. They have been arrogant as well as disrespectful. We asked for meetings, they didn't respond. They were dismissive of everything we had to say. The worst thing was their clear message – forget about this year.
Bill Freimuth told World Music Central that all decisions were made through the National Board of Trustees, an elected body of music professionals which functions as a representative democracy for the membership. Should NARAS members start paying more attention to who is getting elected to the board?
Bobby Sanabria: Of course, but the board does not have our best interest in mind. Many have conflicts of interest because they work for/have associations with big labels as well as the administration. For example our president Neil Portnow worked for Jive Records as its west coast vice president. He allowed Steven Stoute, a Jay Z employee, who took out a full page $40,000 full page ad in the New York Times insulting the Academy for giving the award to Esperanza Spalding and saying it was out of touch with today's audience three days after the last awards show to get away with insulting the academy.
You have to understand, when you insult the Academy you insult the membership, all 21,000 of us. The Grammys are a peer based award. We voted and gave Esperanza the win. We vote, as Frank Sinatra stated at the first Grammys awards in 1959, to honor "excellence." It is not American Idol; a popularity contest. He should have responded immediately denouncing Stoute for this. Instead, as Rolling Stone first reported, he actually called Stoute to discuss how to explore "diversity" in the Academy. Our president just cut all the diversity out of the Grammys. Why is he calling someone who insulted the academy and its membership? Instead he should be calling us to discuss why he cut the categories. The relationship he has with Stoute has raised eyebrows and left the membership in a state of no confidence.
In terms of the so called restructuring? No one in their right mind would've done this. You have to realize they cut 31 categories. 70% of those categories are ethnically and color based. All of them represent the rich cultural diversity of this country – traditional and contemporary blues, traditional gospel, Latin jazz, zydeco, Cajun, Hawaiian, polka, Native American, etc. The message NARAS is saying is that we don't care bout diversity anymore, which by the way is part of the mission statement. Anyone from human resources in any corporation would've have told them, you do this and you will open up a can of race/diversity worms that will reverberate throughout the company. In this case, the Academy.
One of the reasons for consolidating or restructuring the awards this year is that there were very few submissions in certain categories. It seems like a lot of good music is not reaching the nomination process. What could artists do to get more music nominated?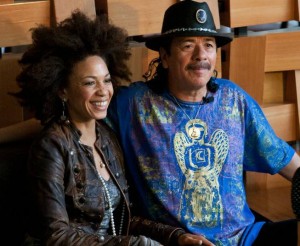 Bobby Sanabria: It is the mission of the academy to nurture, propagate and educate. They are not doing this in regards to the marginalized categories. In the previous administration, outreach was done and all the categories were healthy with submissions. Since the Portnow regime, not only has this outreach stopped, but membership has dropped from 28,000 to 21,000 an alarming 25%. In the case of Latin jazz they are outright lying. Under the old rules each category had to have a minimum of 25 submissions to have 5 nominees. Latin jazz consistently had an average of 31 submissions for the last 5 years. Under the new rule, if you have between 25 through 39 submissions you get only 3 nominees in the category. 40 and over, 5 nominees. Again, Latin jazz still meets the criteria and got summarily cut. They have no answer for that.
Is there anything else you'd like to add?
Bobby Sanabria: The cuts by the Academy signal something that the entire public should be concerned about. The Academy has sent a clear message that they wish to cut the increased power that independent record companies have attained and stacked the Grammy equation in favor of the majors. Their corporate spiel about achieving parity for everyone is an outright lie. They did this in secret without consulting the membership or the board of governors. Do you honestly think membership will increase after this? It will decrease as members in the affected categories realize there is no chance for them to be nominated and win a Grammy. It will eventually lead to homogeneity in all music.
The economic hardship they have inflicted is drastic to these small independent labels and artists and it can only be repaired if they reinstate the categories. The categories cut represent the best of this country's musical and cultural diversity and are the basis from which the major categories draw upon for inspiration. The Academy has crushed the dreams of every young aspiring musician who is learning to play music from these categories by telling them, you will never be nominated and win a Grammy because you play these styles of music. Worst they are keeping these genres of music from gaining larger recognition with the public at large giving the implicit message that they literally don't exist. The effect will be drastic. They are literally destroying the academy and its majestic history.
It is clear that our president does not have our best interest at heart and frankly doesn't care. A simple e-mail to him at neil@grammy.com will say it all. Resign now.
The American music community has established a website called www.grammywatch.info that is acting as the main focal point for information regarding the Grammy changes.
The rebellion of NARAS members is getting louder day by day. In an increasingly diverse United States, the monocultural decisions taken by NARAS are inexplicable. The most sensible thing to do at this stage is to reinstate the eliminated categories. After that, the NARAS membership should evaluate very carefully who they vote for in future elections. More diversity in the board and staff seem like the appropriate direction to follow.
Related links:
Grammy Announcement, the NARAS official site includes a Category Comparison Chart (comparing Categories from the 53rd GRAMMYs to the upcoming 54th GRAMMYs; An Explanation of Category Restructuring across all genres and other details
www.grammywatch.info
Author:
Angel Romero
Angel Romero y Ruiz has been writing about world music music for many years. He founded the websites worldmusiccentral.org and musicasdelmundo.com. Angel produced several TV specials for Metropolis (TVE) and co-produced "Musica NA", a music show for Televisión Española (TVE) in Spain that featured an eclectic mix of world music, fusion, electronica, new age and contemporary classical music. Angel also produced and remastered world music albums, compilations and boxed sets for Alula Records, Ellipsis Arts, Music of the World.