Urna Chahar-Tugchi, an artist from Inner Mongolia, recently released an album titled Ser, a collaboration with Polish group Kroke. Urna discusses her musical background and her latest projects with World Music Central.

What do you consider as the essential elements of your music?
I grew up in the steppe and the infinite diversity was always a great enrichment for me as a child. The indescribable diversity of nature…The unimaginable spaces between heaven and earth…The invisible energies of the universe…
As a child, I have always been curious about the visible and the invisible. When I sing, I'm in my music (melodies) and live the connections effortlessly and gladly share that with everyone. These moments of being are indescribable and quite simply many of my compositions and lyrics are born even in such moments.
Who can you name as your most important musical influences?
My greatest musical influences are the endless nature! All the beautiful things in the world, my home, the roots of my birth earth, my wonderful grandmother, my parents and of course the always enriching life experiences …
Tell us about your first recordings and your musical development.
My very first recording was in 1991 during my studies in Shanghai Music Conservatory. We had National Folksong lessons and our teacher Ms. Bai once asked me after a lesson, if I would sing some traditional songs from my home Ordos for her, and she would record.
So we started once and she has recorded really many of my songs that I sang, I think … like hundreds? Anyway, a whole book with hundreds of pages every song I sung, all recorded with a pretty old tape recorder. It took many, many, many days.
At the beginning of the 90s, for many students and even many of my friends at the conservatory I was somehow the strange girl of the Inner Mongolian steppe. Because during my studies I was very interested and visited all possible concerts of traditional music, classical music and many other concerts. I also listened to all the different exams, from voice to violin, cello and piano…
It was a nice opportunity to experience many different music and cultures. It was my great bridge from the steppe to the world with my music.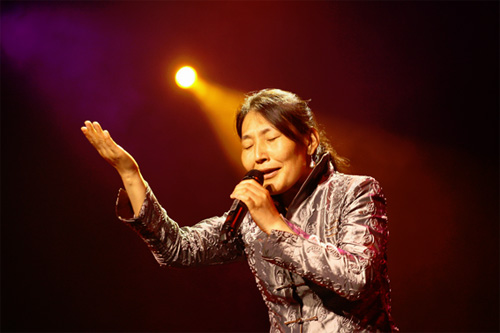 What attracted you to work with the Polish group Kroke?
There are levels when making music you can communicate with the souls. This is simply wonderful.
Kroke are great musicians and I'm lucky enough to work with such wonderful musicians, as Kroke, the Chemirani's and others. I'm very grateful for my wonderful musician friends. Thank you!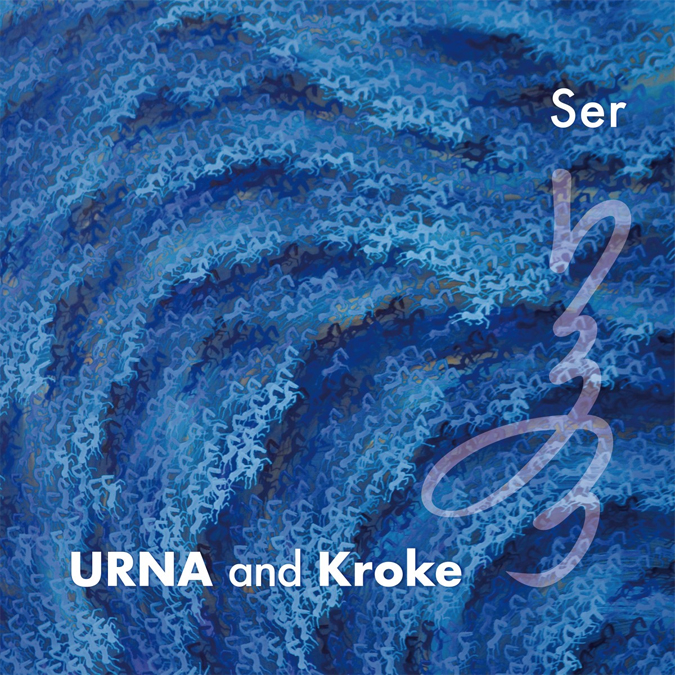 The result of your collaboration with Kroke is Ser. How was the composing and recording process?
My basic philosophy for cooperation with people for music: free and peacefully, so will the music swing boundlessly in life. It was beautiful, we have always a lot of fun and joy working together, so we had a lot of joy in the studio. The result can be heard on my Ser CD and I wish really you all can feel it.
You currently live in Europe. Do you keep in touch with Mongolian culture?
Of course I visit my home country and spend time with my parents and family.
Do you have any initiatives to transmit Mongolian music traditions to new generations?
Unlimited music flow is timeless and touches the hearts of people. Today we have incredible possibilities to open our mind. If we look closely, the young generations are expanding great open and fast. That's wonderful!
Free and Peacefully, we humans need the profound vibrations and frequencies of music.
I enjoy always to touch the hearts of people with my music.
If you could bring together musicians or music groups, who would you work with?
Very interesting question; it sounds like you have perhaps certain ideas? Of course I wish to do many great and different projects. It is fantastic to working with great musicians and music groups from small to big all over the world. That brings me a lot of fun and joy and is always fascinating.
Do you have any upcoming projects to share with us?
Yes, at the moment I have some different projects in Asia that one or the other needs something to plan and we are thereby. Therefore, I can not tell you yet publicly 😉
And about my next concert dates, when you're interested in booking concerts, and also with new great projects to realize with me together, I'm glad if you contact my manager Oliver, call +49 172 543 2207.
More about Urna and her discography.
Headline photo: Urna Chahar-Tugchi by Kerstin Stelter