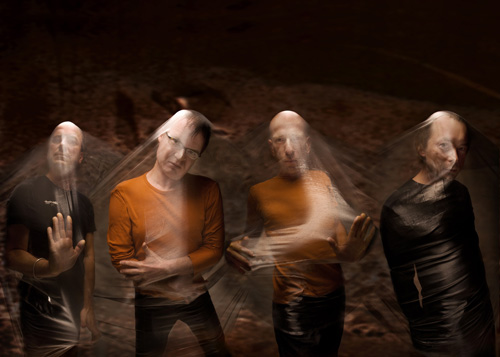 Transjoik is a Sami group out of Norway. Where tradition and modernity have long been the two sole absolutes of the enigmatic path of the Sami people, Transjoik music represents an alternative route to the future.
Transjoik are two percussionists, one guitarist and a keyboard player. Four highly individualistic musicians who, besides playing a unique brand of music, also use their voices in such a way that defies description! Guttural chants, subterranean murmur and supernatural screams are some of the expressions that have been used in an attempt to describe Transjoik's vocal renditions.
The music is rooted in the traditional Saami joik or yoik, but Transjoik has transformed this into a unique style. Based on old joik wax recordings, Transjoik have developed a modern, yet timeless, evocative musical environment. The music can be hypnotic, exciting, vital and powerful. To many it also has a sacred, religious or supernatural dimension. If one had to classify this music, the terms ambient, trance and techno would come to mind. World music could also be used unambiguously. At any rate, Transjoik have taken this genre to new heights.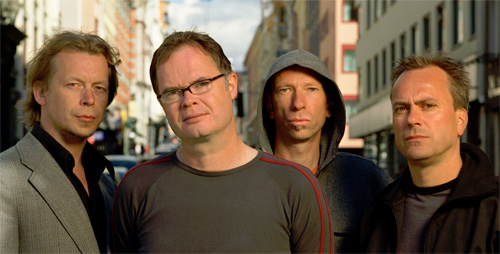 Joiking is one of the oldest musical forms in Europe, but it has a strong and durable energy that ensures its lasting presence. It describes people, nature, the environment, and transmits a primitive force that stimulates both body and soul. Transjoik have developed the joiks, mixed them with elements from our daily urban life, and created something that is fascinatingly unique.
Transjoik released their third album Meavraa in 2002. Meavraa is an old South Sami expression that means "the vocal sound of the shaman calling for his helping spirit."
In 2005, Transjoik's CD, Uja Nami, was nominated for Spellemannsprisen, the most important Norwegian music award.
Transjoik toured Norway and Germany in 2008, including projects together with Sher Miandad Khan, Susanne Lundeng and Mari Boine.
Band members: Frode Fjellheim, Tor Haugerud, Nils-Olav Johansen, and Snorre Bjerck.
Discography
* Saajve Dance (Idut, 1994)
* Mahkalahke (Warner, 1997)
* Meavraa (Warner, 2000)
* Remix Project EP (Transjoik 2003)
* Uja Nami (Vuelie, 2004)
* Bewafá (Vuelie 2005)
Web site www.transjoik.com