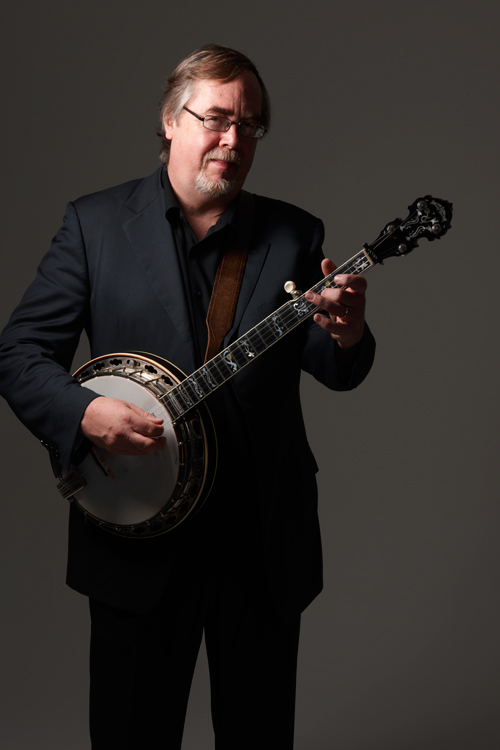 Tony Trischka is one of the most influential banjo players in the American roots music world. In his 40 plus years as a consummate banjo artist his stylings have inspired generations of bluegrass and acoustic musicians.
A true luminary in the banjo world, his technical and conceptual advances opened the way for such players as Bela Fleck and Alison Brown. His recordings with them and others such as Earl Scruggs, Ralph Stanley, Pete Seeger, members of REM, William S. Burroughs, Natalie Merchant, Alison Krauss and Steve Martin are part of every banjo-lovers musical reference.
Tony has raised the awareness of both the banjo and his music with numerous articles in the national press, interviews on radio, and television appearances. His solo album for Smithsonian Folkways Records, Territory was named Best Americana Album at the Independent Music Awards. He also produced Steve Martin's Rare Bird Alert (Rounder) which features performances by Paul McCartney and the Dixie Chicks.
Tony is also the musical director of the documentary The Banjo Project, aired on PBS. In addition Tony is one of the instrument's top teachers and has created numerous instructional books DVDs and CDs.
The ground-breaking Tony Trischka School of Banjo launched in July of 2009.
Discography:
Bluegrass Light (Rounder Select 1973)
Heartlands (Rounder 1975)
Banjoland (Rounder Select 1976)
Fiddle Tunes for Banjo (Rounder 1981)
Robot Plane Flies Ove Arkansas (Rounder Select 1983)
Hill Country (Rounder Select 1985)
Skyline Drive (FlyingFish 1986)
Dust on the Needle (Rounder 1987)
Fire of Grace (Flying Fish 1989)
World Turning (Rounder Select 1993)
Alone & Together Alcazar 1994)
Glory Shone Around: A Christmas Collection (Rounder 1995)
Live at Birchmere Strictly Music 1995)
Bend (Rounder 1999)
New Deal (Rounder 2003)
Double Banjo Bluegrass Spectacular (Rounder 2007)
Territory (Smithsonian Folkways Recordings 2008)
The Mountain Music Project: A Musical Odyssey from Appalachia to Himalaya (Mountain Music Project 2012)
Great Big World (Rounder 2014)