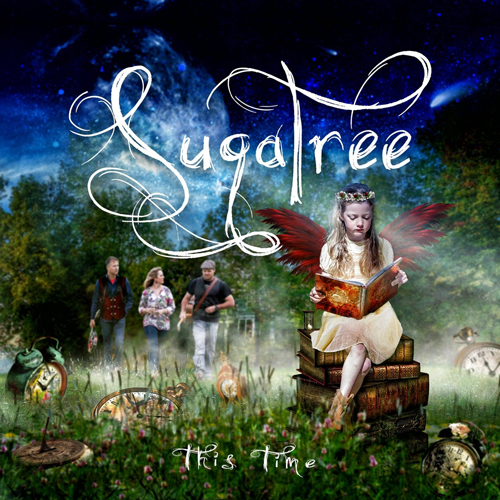 SugaTree – This Time (Two Tails, 2017)
Australian band SugaTree combines Celtic music, folk rock, bluegrass and pop on This Time. The songs have pop hooks, great vocals harmonies with nicely crafted arrangements. The Celtic aspect appears in the form of penny whistle and fiddle. The mandolin adds a strong bluegrass flavor.
The trio includes Natalie Parker on vocals and penny whistle; Ryan Pentland on vocals, guitar, harmonica and kick drum; and producer and multi-instrumentalist Yanni Dellaportas on vocals, acoustic guitar, mandolin, piano, and bass.
Buy This Time