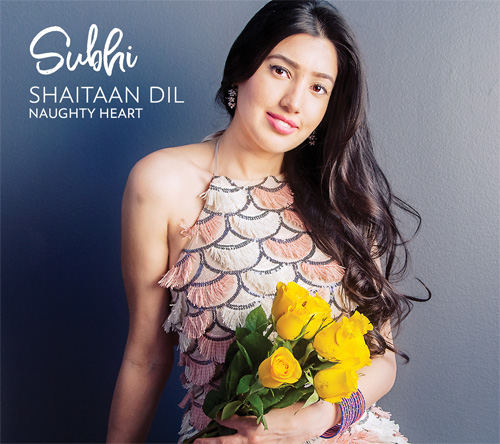 Subhi – Shaitaan Dil / Naughty Heart (2017)
Chicago-based Indian singer-songwriter Subhi has brought together jazz, pop and Indian music on her new album Shaitaan Dil (Naughty Heart) scheduled for release in September 2017.
Subhi combines contemporary jazz forms, classic swing, adapts Indian vocal percussion to a jazz configuration, incorporates Hindi and Urdu poetry, and stories about romance, departure and intercontinental migration.
In Chicago, Subhi worked with jazz pianist Joaquin Garcia. He rearranged her songs and Subhi really liked the results.
Shaitaan Dil is a charming album at the intersection of jazz and South Asian music.