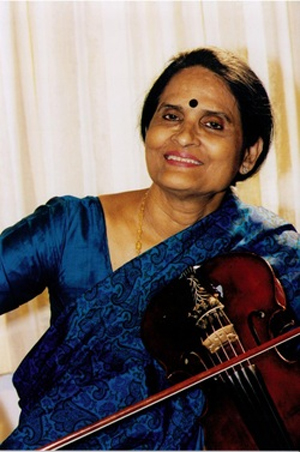 Dr. Sisirkana Chowdhury is known as a distinguished violinist throughout India and abroad. She had her first lesson on the violin from Ustad Moti Mian when she was seven years old. Later she received systematic training from the famous violinist Padma Bhushan Pandit V.G. Jog.
Impressed by her talent, Maestro Ali Akbar Khan accepted her as his pupil in 1956. She also had the occasion to come in touch with the scholar-musician Acharya T. L. Rana and enrich her theoretical knowledge of the different aspects of Hindustani classical music.
Sisirkana has had a distinguished career as Dean of Music at Rabindra Bharati University in Calcutta.
Currently she is a visiting professor at the Ali Akbar College of Music in San Rafael, California.
Discography:
Sisirkana Dhar Choudhury (His Master's Voice, 1974)