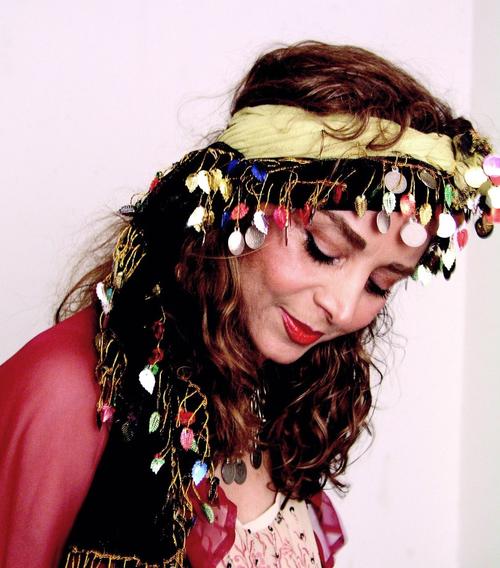 Sima Bina was born in Khorasan, in northeastern Iran, an ancient cultural crossroads where Afghan, Persian, Turkish and Kurdish customs and music have co-existed for centuries. In the heart of this multi-faceted folk tradition, Sima Bina started her career on Iranian radio at the age of nine, under the direction of her father, Ahmad Bina – a master of Iranian classical music and poet. After graduating from Tehran University in 1969, Sima Bina continued and perfected her knowledge of classical Persian radif, under renowned master teacher Davami.
Since 1979, alongside her classical studies, Sima Bina has focused on extensive research on Persian folk songs, collecting, recording, writing and re-interpreting popular regional music. By traveling to remote places throughout Khorasan, Sima has been able to gather and revive a collection of almost forgotten songs and melodies. Rejecting the notion that a professional vocalist must leave popular music to folk singers, while devoting their career to 'serious' music, she has gained a unique position in the history of Persian music.
Since 1993, Sima Bina has been invited to present her folkloric repertoire in festivals all over the world.
Partial Discography:
Eshghe Gol (Caltex, 1978)
Zolfaye Yaaram (Caltex, 1993)
Persian Classical Music ‎(Nimbus Records, 1995)
Nava'i (Quartertone Records, 1998)
Melodies of Sahara (Caltex, 1998)
Sounds From the Plain (Caltex, 1999)
Music Of South Khorassan ‎(Caltex, 1999)
Music Of Khorassan (Caltex, 1999)
Dorna (Caltex, 2000)
Golden Songs of Sima Bina, 4 CD boxed set (Caltex, 2004)
DVDs
Sima Bina Live in Amsterdam
Sima Bina Live in Los Angeles