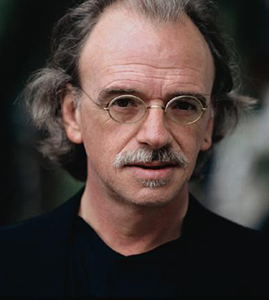 Raúl Carnota was a guitarist, composer and singer who spent many years exploring Argentine folk music.
He was born October 30, 1947 in Almagro, in the city of Buenos Aires. At the age of 9 he learned how to play percussion and a few years later he learned how to play guitar.
During high school he started to compose and perform in public. His influences were American rock and Argentine music.
Carnota's first professional experiences were as an accompanist from 1974 through 1979. During that period he performed with Cuarteto SurLos Huanca Hua, Adolfo Abalos, Susana Rinaldi, Trío de cuatro, Enrique Llopis, Hamlet Lima Quintana, and Armando Tejada Gómez y Silvia Iriondo.
In 1979, Carnota formed his own band, together with percussionist Rodolfo Sánchez and pianist Eduardo Spinassi. The group played new instrumental music based on traditional songs and Argentine folk rhythms.
In 1993 he started a quartet together with Sanchez – Saba – Chiodi. In 1998 he went back to the quartet format with Sanchez and Gonzalez. One of the final lineups was a trio with Juancho Perone and Juancho Farías Gomez.
In addition to live performances, production work and recordings, Carnota composed music for theater: Milagro en el Mercado Viejo (1985), El Fuego (1986), De Ilusiones y Porfías (1987), La Salamanca (1991), Galileo (1995).
Raúl Carnota passed away on September 27, 2014.
In 2015 he received a postmortem award for best Argentine folk music singer in the past decade.
Discography
* Como un pájaro libre, with Mercedes Sosa (Polygram, 1982)
* Suna Rocha (Polygram, 1983)
* Esencia de mi pueblo (Polygram, 1984)
* Memoria adentro (Polygram, 1958)
* Este es Raúl Carnota (Polygram, 1986)
* Entre la ciudad y el campo (Confluencia, 1987)
* Contrafuego (Melopea Records, 1994)
* Reciclón en vivo (Aqua Records, 1998)
* Fin de siglo (Aqua Records, 1999)
* Solo los martes (Aqua Records, 2000)
* Espejos 1 (Aqua Records, 2001)
* Espejos 2 (Aqua Records, 2001)
* Retrospectiva (Aqua Records, 2006)