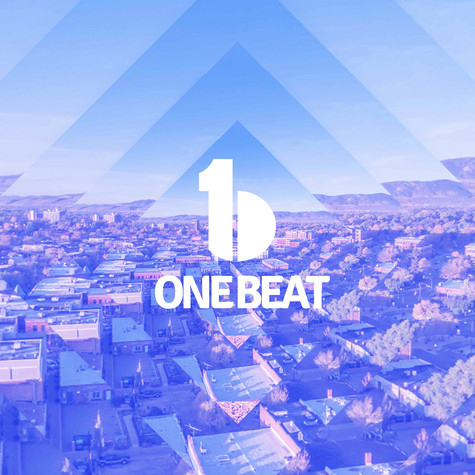 Various Artists – OneBeat Mixtape (Found Sound Nation, 2018)
The album "Onebeat Mixtape" is unlike any music that you have ever heard. In part, because the music comes from a project called OneBeat. Each year OneBeat brings together a select group of young, international musicians to create and exchange music together. Where else will you find the joy of Kenyan traditional percussion spun out alongside electric slide guitar? Think electronica meets folk and you begin to get some idea. Here is no forced fusion of genres: but musicians from different corners of the globe dancing together in new and unique ways.
Two musicians stand out on this album, Mehdi Nassouli from Morocco and Rapasa Otieno from Kenya. Both work hard to teach and preserve the traditional music from their countries. Both bring true enthusiasm to their music that enlivens this set.
Mehdi and Rapasa feature at the opening of the album on "Wuoth" a track that moves at a meditative pace. The synthesizer draws out long, spacious notes, while Mehdi on the guembri or three stringed lute and Rapasa on the nyatiti an eight stringed lyre work a careful interchange, weaving in and out of each other's notes. It is unclear exactly where one instrument begins and another starts, as their instruments whisper to each other. This is a cyclical song with repetition that brings to mind Philip Glass, catching your attention and pulling you in.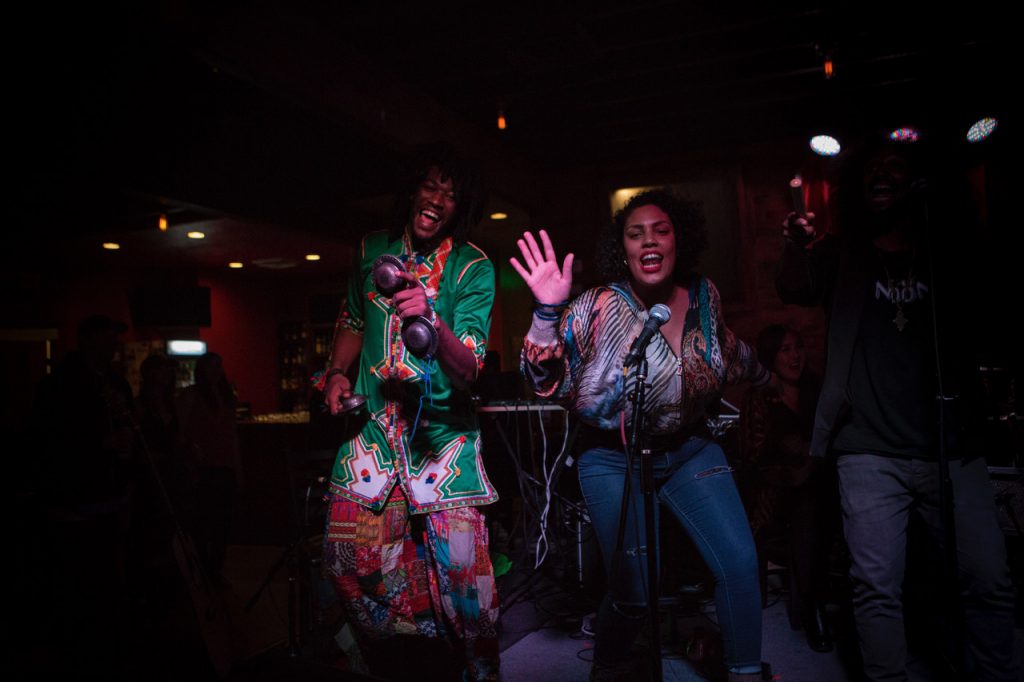 A few tracks later "Yeah, Yeah" is a high energy number with the words, "Yeah, Yeah," sung as a catchy chorus throughout. You are whirled into an area of Moroccan Gnawa music that makes you want to dance. Gnawa is spiritual healing music from North Africa that moves people into a trance. In Gnawa music one phrase or a few notes are played over and over to captivate the audience. Here Mehdi Nassouli hypnotizes, he draws steady circles on the guembri's strings. Yet this is a new take on the Gnawa tradition. Out of nowhere, an electric guitar pulsates, bringing funk into the mix. The North African harmonies work well against the punchy trumpet notes of Mandla Mlangeni. The music is ecstatic. Haile Supreme, a vocalist on this song, is quoted in the liner notes, "I believe this song is OneBeat personified because of its message, cosmopolitan ingredients, and the extremely high energy participation it summoned from every crowd when we performed this piece on the OneBeat tour."
"Aduogo Ka" continues the high energy. The percussion moves to the foreground as the synthesizer adds a quiet pulse under it. A gentle atmosphere wraps around you. Here the traditional Kenyan percussion sounds good alongside the slide guitar. The nyangile, a Kenyan percussion instrument is the focus. Its name means box, and it's hit with a stick. The musician plays two rings or "ogeng" at the same time as striking the box. The sound is unique. The musicians accompany each other well. About two thirds of the way through the track, the percussion rises in intensity: Rapaso Otieno hurtles out rapid staccato beats.
"OneBeat is a catalyst in the lives of many musicians," says Kyla-Rose Smith, a musician who has participated in OneBeat and is now Studio Manager for Found Sound Nation's label. "Without the US. Department of State's Bureau of Educational and Cultural Affairs, our work would not be possible. OneBeat has opened up a global network now consisting of at least two hundred musicians who came through its program. The intention is to open up conversation both between musicians and with audience, with people from all walks of life."
On this album, the OneBeat musicians have opened up a masterful conversation. Theirs is a beautiful, often unexpected, musical exchange. Its musical excitement reaches out to you and draws you in. You cannot help but be entranced by the hypnotic dance of ancient and modern instruments.
OneBeat Mixtape is available for digital download at: fsnrecords.bandcamp.com