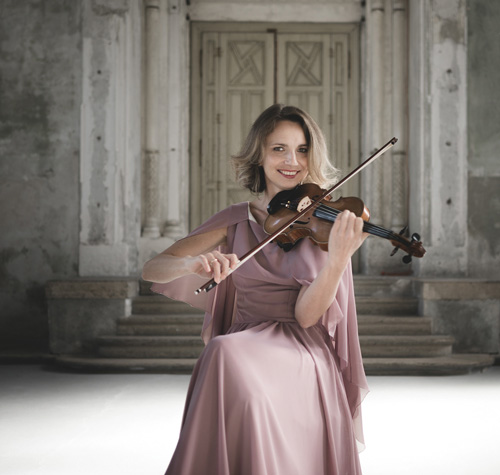 Miriam Kaiser is a Slovak violinist, composer, and vocalist. Her musical pieces are rooted in folk traditions and poetry.
Music had a fundamental role in Miriam's life from her early childhood. Her parents sent their children to learn music and urged them to perform in front of audiences.
Miriam studied at the Bratislava Conservatory. She presented her first musical piece, Prvá (First), when opened for famed Slovak musician Marián Varga.
Miriam's first EP Isté veci (Certain things), reached number one in Radio 7 and Radio Lumen music charts, and was aired on the Slovak national radio and Radio Regina.
Her first album Deň dňu, was made in cooperation with Milan Adamec, Andrej Hruška, members of the Slovak National Theater Orchestra and the Slovak Philharmonic Orchestra and other guests. It had a more modern sound and reached a wider audience.
In 2016, Miriam attracted the attention of Slovak music fans with her audiovisual project Colour Sounds in which she mixed rich orchestral arrangements, folk melodies and female vocals with an easygoing electronic sound. These elements have continued as essential elements of her compositions.
Tanec strún was released in 2018. It is dedicated to string instruments and is inspired by Slovak folk music, classical music and the poems of Naďa Mitanová.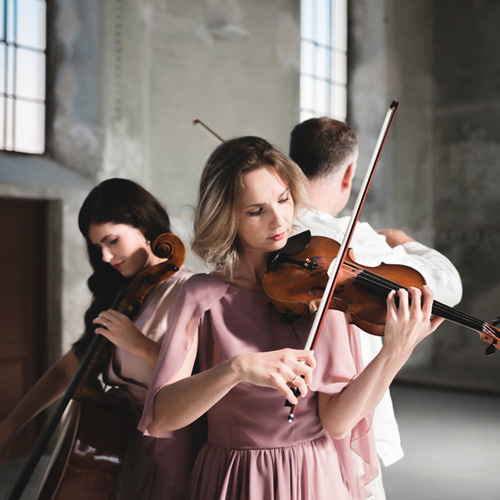 Miriam's band includes arranger Milan Adamec on violin and Júlia Veselá on cello.
Discography:
Isté Veci, EP (2010)
Deň Dňu ( Miriam Kaiser, 2014)
Color Sounds ( Miriam Kaiser, 2016)
Tanec strún ( Miriam Kaiser, 2018)