The new edition of the prestigious and established Lorient Inter-Celtic Festival (Brittany, France), directed since nearly a decade ago by journalist, cultural activist and producer Lisardo Lombardia (Asturias, Spain), will present a very attractive program, with special dedication to the music from Galicia (Spain), this year's guest country. The festival takes place August 2-11 in Brittany.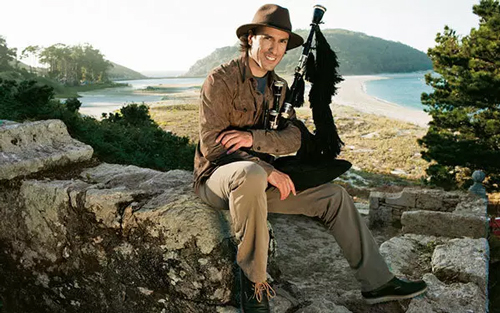 The extensive Galician representation will be led, of course, by Galician piper and flute player Carlos Núñez, a real popular legend not only for the Breton public, but throughout France, where his albums sell very well and where he's a really popular person at all levels. The disciple of Paddy Moloney and the legendary Irish group, The Chieftains, has reached an enviable maturity, enthralling with his attractive visual and sound show to all possible audiences.
Milladoiro, on the other hand, is the most respected and prestigious band in the rich and varied panorama of the traditional sound of Galicia, a pantheon that also includes acts such as Luar Na Lubre, Cristina Pato, Susana Seivane, Múxicas, and a long etcetera. Milladoiro, with a resume of more than 20 albums and several soundtracks under their belt, is undoubtedly an example of quality, perseverance and loyalty to roots.
The new talent will be represented by Mercedes Peón, anthropologist, field researcher, composer, arranger and singer, with a stage show as current as groundbreaking, not far from the deliveries of Iceland's Bjorg or Ireland's Sinead O'Connor. A concert by Mercedes Peón never leaves anyone indifferent.
Aside from the "Galicia Special" of the FIL19 (Lorient Interceltic Festival), the programming of its ten variegated days also includes the performance of Balkan artist Goran Bregovic, who will be accompanied on such a sole occasion by none other than the Symphony Orchestra of Brittany.
In addition, veteran French folk rock band Soldat Louis, much loved among their countrymen, and Bagad Kemper Bagpipe and Percussion Band, representative of the hundreds of similar groups that swarm their country will be another point of interest. As well as the appearance of another veteran Hungarian group, Skolvan, of which we had no news for many years.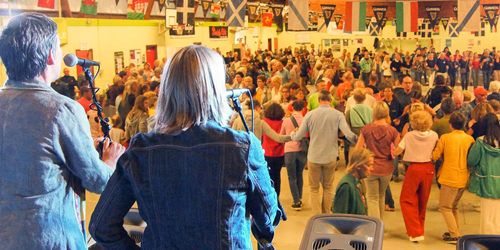 The Great Parade of the Celtic Countries, which gathers more than a hundred thousand people, between participants and spectators and is broadcast on television throughout the Hexagon [France], and the beloved daily sessions of dance and live music of the nightly "fest noz" are other inducements of this great event, that no good fan of the sounds and spirits of universal pan-Celtic music should miss in person at least once in a lifetime.
More at www.festival-interceltique.bzh