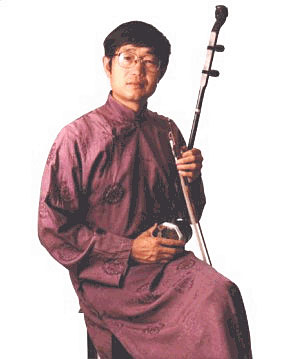 Lei Qiang is a master player of the erhu. Born in 1960 in Shaanxi province in the People's Republic of China, Lei began to play the erhu in 1975.
After studying at the prestigious Xian Conservatory of Music, he toured with the Shaanxi Provincial Song and Dance Troupe for 11 years across Asia.
In 1993, Lei settled in Canada, where he has recorded with several renowned musical acts, including Cirque du Soleil. Lei has also performed at numerous music festivals and cultural events throughout North America.
Discography:
Chinese Traditional Erhu Music 1 (Oliver Sudden Productions)
Chinese Traditional Erhu Music 2 (Oliver Sudden Productions)