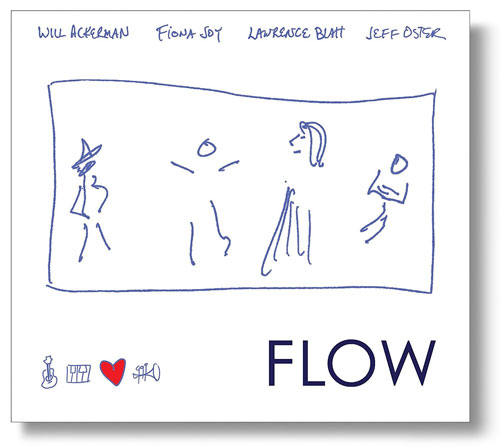 Flow – Flow (LMB Music, 2017)
Flow is a supergroup of musicians who have been involved with New Age music for many years. The term New Age is used to describe a wide range of genres, from easy listening acoustic music to electronic meditation music. In this case, Flow performs peaceful and ethereal instrumental music with smooth jazz, folk, gliding ambient sounds and classical music elements.
The four musicians that form the Flow ensemble include guitarist and producer Will Ackerman, pianist Fiona Joy, guitarist Lawrence Blatt and trumpeter Jeff Oster. The group recorded the album in Ackerman's Imaginary Road Studios in Vermont.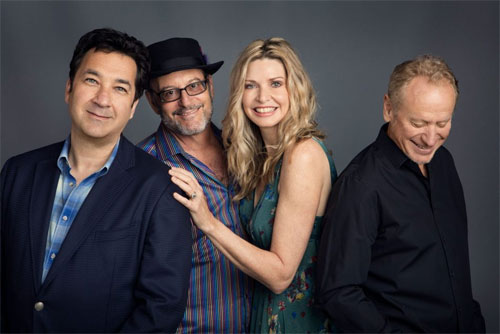 The Flow album also features high profile guests, including Tony Levin on bass, Eugene Friesen on cello, Marc Shulman on guitar, Jeff Haynes on percussion, Sam Bevan on bass and Tom Eaton on guitar and bass.
There is remarkable chemistry in this recording. The sum of four talents has produced an exquisite instrumental album that lets the listener relax and dream on. Fans of the Windham Hill Records and Narada Records sound will love Flow.
Buy Flow