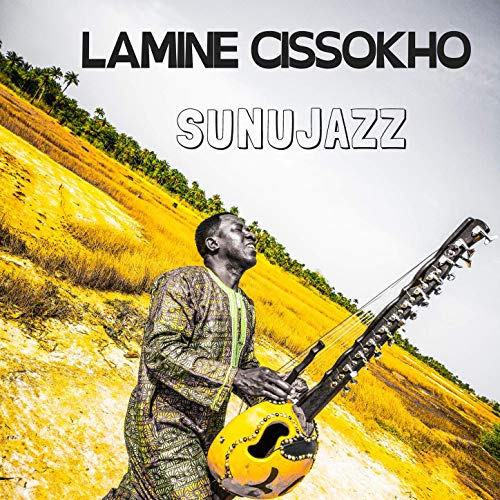 Lamine Cissokho – Sunujazz (Sewa Music, 2019)
Senegalese kora player Lamine Cissokho mixes traditional sounds from West Africa with jazz and contemporary influences on Sunujazz.
Standout pieces include "Contre Vent," an exquisite piece where the kora and electric guitar dance around each other over a layer of calabass; the irresistible rootsy "L'Amour" featuring lead vocals by Lamine Cissokho; the joyous interplay of Ousmane Ba's guitar and Lamine's kora on "Kaira;" and the lively "Sosolasso" a superb song highlighting the kora, electric guitar and call and response vocals.
Lamine Cissokho is a Mandinka jali (musician and storyteller, also known as griot) from Casamance in southern Senegal. He is based in Sweden.
The lineup includes Lamine Cissokho on kora and lead vocals; Alain Oyono on saxophone; Tobias Grim on guitar; Per-Olof Rylander on piano; Ousmane Ba on fula flute; Romi Christian Bonaban on bass; Ibou Calebasse on calabash; Diougouna Sissokho and Saga Björkling on backing vocals.
Buy Sunujaz