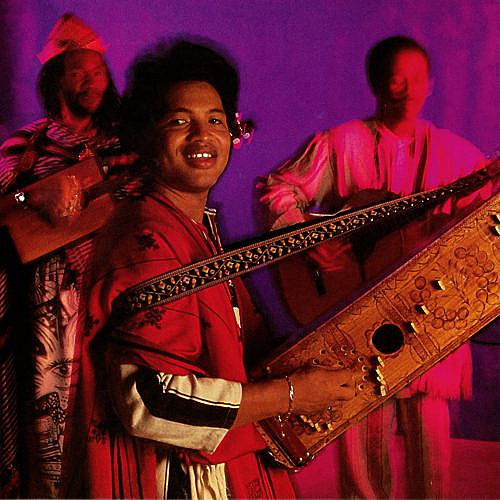 Justin Vali was born in 1964. He is one of the best-known valiha (bamboo tube zither) players in Madagascar. He also plays other traditional instruments such as the marovany box zither.
Vali appeared on various compilations in the late 1980s. In 1995 he released Ny Marina (The Truth) on Real World Records. In 1999 he put out The Sunshine Within, a collaboration with Paddy Bush.
In 2008, Vali recorded with Eric Manana, Fenoamby, Régis Gizavo, and Dama Mahaleo, all leading Malagasy musicians under the name Malagasy All Stars.
Vali lives in Paris and performs regularly on the international world music festival circuit.
Discography:
Rambala (Silex, 1991)
The Truth – Ny Marina (Real World Records, 1995)
Valiha (Cinq Planètes, 2005)
Madagascar All Stars (Cinq Planètes, 2008)