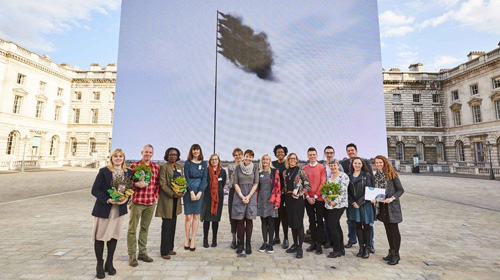 UK-based organization Julie's Bicycle is the recipient of the WOMEX 2019 Professional Excellence Award. In a press release, Piranha Arts, the organizers of the World Music Expo, WOMEX, stated: "For their forward-thinking strategies to speed up the attainment of environmental sustainability in every facet of our industry and professional lives, for their rallying of artists and arts professionals from all over the world to speak and act in one powerful group, and for their status as a figurehead in the global arts movement in the face of climate change and ecological disaster."
Julie's Bicycle works in three primary ways: working with businesses individually to improve their environmental impact management; researching and developing resources for the use of all; and introducing, promoting and performing outreach for new ideas and sustainable business models.
On confirming their attendance to receive the 2019 WOMEX Professional Excellence Award, Director Alison Tickell on behalf of Julie's Bicycle said: "Climate change and our environment are global challenges which necessitate a global response. Many of the most extreme impacts are being felt by the most vulnerable communities, often in the global south: justice, fairness and equity are at the heart of environmental action. This award is not just for Julie's Bicycle team, but for all those music pioneers who are raising awareness, bringing together our kindred communities, regenerating music practice and protecting all beings that share our earth. Thank you WOMEX."
The WOMEX Professional Excellence Award honors exceptional achievements of an individual, group or an organization in music. Musical excellence, cultural significance, advocacy and activism, lifetime achievement and commercial success without compromise are all elements that may determine the Award Recipient.
More about Julie's Bicycle.