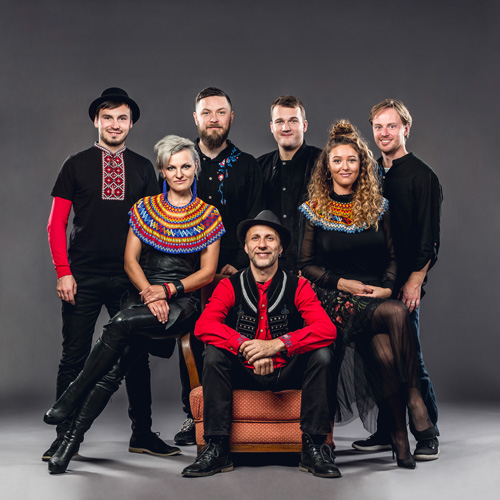 Slovak band Hrdza have been making world fusion since the late 1990s. The ensemble is known for its original material rooted in Slovak traditional music, combining east European folk elements with modern musical influences.
Hrdza is a vibrant live act, featuring robust vocals and catchy melodies that engage the audience.
The 2018 album Neskrotený includes 11 original musical pieces predominantly written by the band's frontman Slavomír Gibarti and 3 adapted very little-known traditional songs with vocals in Slovak, Rusyn and Ukrainian.
Band members in 2018 incldued Slavomír Gibarti on lead vocals, guitar; Susanna Jara on vocals, violin; Dominik Maniak on violin, vocals; Marak Szarvaš on percussion; Pavol Boleš on bass, vocals; and Matej Palidrab on accordion.
Discography:
Muzička (Hrdza, 2002)
Pod božími oknami (Universal Music, 2006)
Hajnajnanyja (Universal Music, 2009)
Hrdzavá osemnástka (Hrdza, 2016)
Neskrotený (Hrdza, 2018)