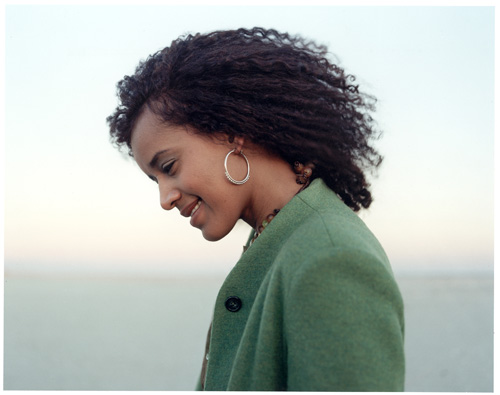 Egigayehu Shibabaw, better known as Gigi, is a multi-talented singer from Ethiopia. Gigi's music is inspired by Ethiopian tradition, culture and a sense of heartfelt spiritual freedom music. Her music is a unique blend of African, jazz, slight reggae and futuristic sounds.
Going against her father's strict traditional wishes and Gigi's refusal to buy into gender specific roles, she pushed the envelope towards musical freedom allowing funk, hip-hop, West African and South African music and the Ethiopian church (where she sang even though women are not allowed) to influence her work.
Gigi settled first in Nairobi, Kenya and then Ethiopia's capital, Addis Ababa, where she soon established herself as one of the city's leading singers. Cast in an all-Ethiopian theater production, Gigi toured East and South Africa, and eventually France, where she was invited to perform at a Paris world music festival. She was also involved in a French theater production of Solomon and the Queen of ShebaLater, she resettled in San Francisco, and soon caught the attention of Chris Blackwell, who signed her to Palm Pictures.
Gigi considers her music to be representative of the world and her international band reflects such with musicians from Ethiopia, West Africa, and the United States of America, including Native-Americans.
GiGi already has credits in two feature films in Ethiopia and a song for the soundtrack of the movie endurance.
On her first recording for Palm Pictures, produced by Bill Laswell, Gigi teamed up with some of the finest American jazz musicians: Herbie Hancock, Wayne Shorter, Henry Threadgill, David Gilmore, Aiyb Dieng, Nicky Skopelitis, Pharoah Sanders, Art Baron, Hamid Drake, Bill Laswell and many more.
In 2003, Illuminated Audio came out. It was a complete reconstruction of Gigi's debut album by producer and dubmaster Bill Laswell. In the same spirit as his noted interpretations of Miles Davis (Panthalassa, 1998), Bob Marley (Dreams of Freedom, 1997), and Carlos Santana (Divine Light, 2001), Laswell went back to the original multi-track masters and re-imagined new versions and perspectives to highlight Gigi's singular vocals.
"It works perfectly," says Gigi of Illuminated Audio. "We wanted to capture the whole spirit of each track, and Bill's remixes translate the original melodies and create a different music language that really put you in a pleasant place."
Laswell's reconstructions are long and patient, taking the essence of the original songs and building towers of dub around them. The floating vocals of "Abay" are reminiscent of the Cocteau Twins at their peak, while the deep basslines of "Sew Argen" and "Mengedegna" build on the groundbreaking studio stylings of Lee "Scratch" Perry and The Orb's Alex Patterson. "//I really love what Bill does in the studio//," says Gigi. "//He plays me the tracks and we discuss them – but I trust him completely. When it comes to remixes you can't touch Bill//."
After the great response to the original album's release, Palm Picture's founder, Chris Blackwell, suggested that Laswell and Gigi go back to the studio and "re-think" the entire album. The result is an ambient reinterpretation.
In early 2003, Gigi started to work in Axiom's Orange Music Sound Studio on her second album of original material. Gigi was once again working with producer Bill Laswell and long-time collaborator Karsh Kale.
Gold & Wax came out in 2006. It is an organic blend of African songs mixed with elements of Jamaica, India and the United States of America. Featuring a stellar roster, bassist Bill Laswell assembled an eclectic array of musical talent for Gold & Wax. India's great sarangi player/vocalist Ustad Sultan Khan, tabla player/drummer Karsh Kale, funk keyboard maestro Bernie Worrell, African multi-instrumentalists Abesgasu Shiota, Moges Habte, Aiyb Dieng and Assaye Zegeye; digital futurists MIDIval PunditZ and Skizz Fernando, and avant-guitarist Buckethead all contribute to this CD.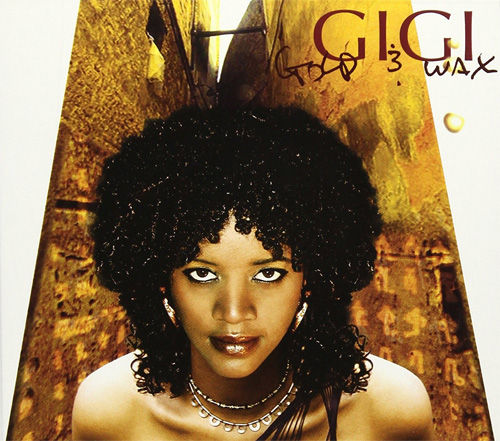 Discography
* Ethiopia, Love songs, with Fantahun Shewankochew and Wores G. Egziabher (Inedit W260080, 1997)
* One Ethiopia (Barkhanns, 1999)
* Gigi (Palm Pictures 2068, 2001)
* Illuminated Audio, remixes (Palm Pictures, 2003)
* Gold and Wax (Palm Pictures, 2006)
* Mesgana Ethiopia (MOD Technologies, 2010)