Shooglenifty and Dhun Dhora – Written in Water (Shoogle Records, 2018)
Written in Water is a fascinating collaboration between Scottish music innovators Shooglenifty and acclaimed Rajasthani ensemble Dhun Dhora. It's a captivating fusion that brings together the Celtic traditions of Scotland and the music of Rajasthan (India). The album was recorded at the Mehrangarh Fort in Jodhpur and in Craigrothie, Scotland.
Shooglenifty and Dhun Dhora had been collaborating for a few years and decided it was time to make an album together. The plan was to record at Mehrangarh Fort in 2016. The fort is one of the wonders of the world. It's the former palace of the Maharaja of Marwar-Jodhpur that includes one of the most important museums in India.
Sadly, a member of each band passed away so plans were postponed. Shooglenifty's fiddler Angus R Grant died on October 2016 of cancer. Then in February 2017 the band was informed that Dhun Dhora's dholak player Roshan Khan had died in a traffic accident.
With assistance from Divya Bhatia of Jodhpur Riff, a music festival held in the Fort each year, Shooglenifty got the permits from the Mehrangarh Museum Trust and HH Maharaja Gaj Singhji to record in the Fort.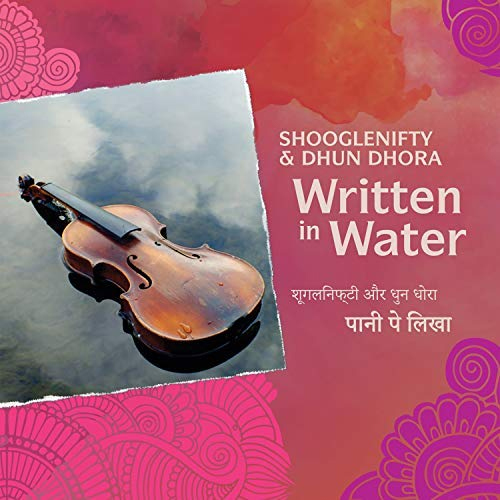 Shooglenifty arrived to India in September 2017 with producer Ben Seal and met with their Indian colleagues Dhun Dhora. Both ensembles contributed melodies and songs. They rehearsed and recorded in the 17th century Chokelao Palace, previously the Maharaja's guest quarters.
The album pays tribute to the two musicians who died before the recording by featuring performances on two tracks recorded earlier.
The lineup on the album includes:
Shooglenifty: Angus R Grant on fiddle (track 1); Ewan MacPherson on mandolin, tenor banjo, jaw harp; Garry Finlayson on acoustic and electric 5-string banjos, EBow; James Mackintosh on drums, percussion, bass; Kaela Rowan on vocals; Malcolm Crosbie on guitars; Quee MacArthur on bass; and Laura Jane Wilkie on fiddle (tracks 2 – 8).
Dhun Dhora: Chanan Khan Manganiyar on dhol, dumbek; Dayam Khan Manganiyar on vocals, harmonium; Ghafoor Khan Manganiyar on khartal; Latif Khan Manganiyar on bhapang, morchang; Pyaru Khan Manganiyar on dhol; Roshan Khan Manganiyar on vocals (track 3); Sardar Khan Langa on sarangi, vocals; Sattar Khan Manganiyar on dhol; and Swaroop Khan Manganiyar on dhol, dholak.
Written in Water is an innovative and refreshing album where the music of two ancient and distant cultures come together with ease.
Buy the CD from beloud.co/shop/en/shooglenifty or the digital version from amazon.
headline photo: left to right: Swaroop Khan (dhol), Kaela Rowan (vocals), Quee MacArthur (bass), Sattar Khan (dhol), James Mackintosh (drums), Sardar Khan (sarangi), Ewan MacPherson (mandolin), Dayam Khan(vocals), Latif Khan (morchang), Ghafoor Khan (khartal), Channan Khan(dhol), Laura Wilkie (fiddle), Malcolm Crosbie (guitar), Pyaaru Khan (dhol).