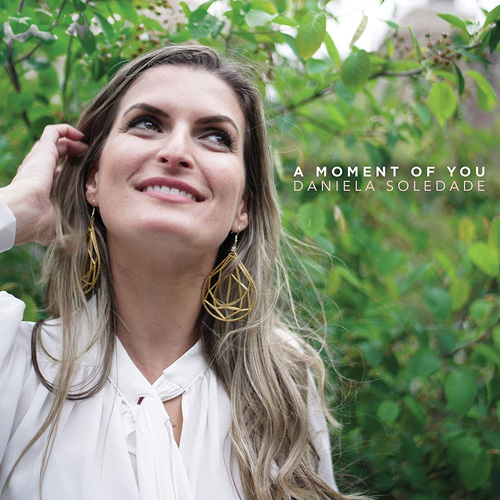 Daniela Soledade – A Moment of You (Blue Line Music Records, 2019)
A Moment of You is the debut album from talented Florida-based Brazilian singer-songwriter Daniela Soledade. Although Brazil is a country rich in musical genres, the majority of the Brazilian music productions mad in the United States gravitate towards bossa nova and this is the case here as well.
The highlights of the albums are the upbeat samba and baiao songs, when their lively beats come to the surface, featuring outstanding Brazilian percussion by Duduka Da Fonseca and producer Nate Najar's guitars and cavaquinho. Another standout track is the exquisite "Veja Bem Meu Bem" featuring Yves Dharamraj's magnificent cello.
The slower songs drift towards smooth jazz with the pre-requisite sax solos and melancholic harmonica.