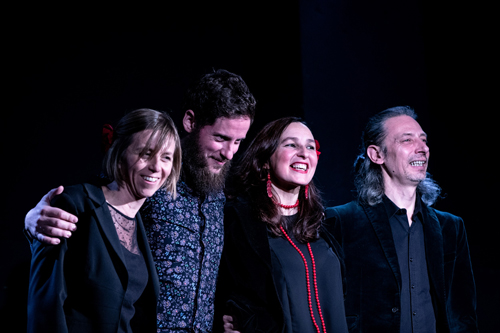 Collettivo Decanter was formed in Turin in 2012 by vibraphonist and keyboardist Marta Caldara (Syndone, Extremadura), guitarist Marco Perona (Mystical Trio), vocalist Alessia Galeotti (Jazz Art Orchestra, Gipsy Soul, Organic Quartet) and multi-instrumentalist and composer Vincent Boniface (L'Orage, TocTocToc, Pitularita, Extremadura) with the intention of creating of their own musical compositions, including songs and instrumental.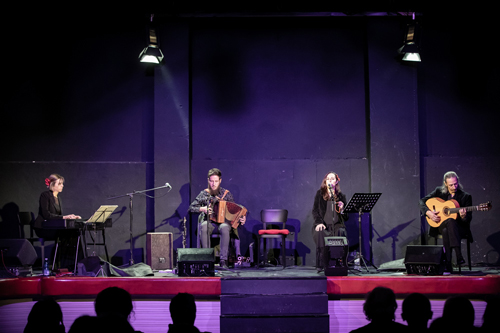 The ensemble skillfully mixes the deep traditional transalpine folk music with soulful flamenco soul and jazz vocals. The result is a multifaceted world music project that explores various rhythms and melodies.
The first album, Aria con da capo was released in 2012.
Emilia d'Hercole is the second album (Visage Music) featuring a mature quartet with an intense Mediterranean sound.
The lineup in 2019 included Alessia Galeotti on vocals; Marta Caldara on piano; Marco Perona on guitar; and Vincent Boniface on accordion and winds.
Discography:
Aria con da capo (Dodicilune, 2012)
Emilia d'Hercole (Visage Music, 2018)