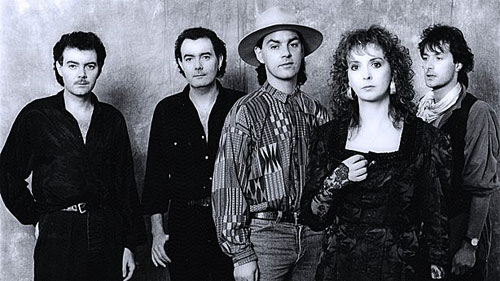 Pádraig Duggan, Irish musician, songwriter, and co-founder of much-admired contemporary folk music band Clannad, died in Dublin on August 9, 2016 at the age of 67. He passed away in Blanchardstown Hospital from a recurrent illness.
Pádraig Ó Dúgáin (Duggan) was born on January 23, 1949 in Gweedore, County Donegal in the Northwest of Ireland. Pádraig and his twin brother, Noel played music from early childhood. Padraig player guitar and mandolin.
After playing in dancehall bands in their youth, Pádraig and Noel, joined their niece and nephews, Moya, Ciaran, and Pol Brennan, to form Clannad in the early 1970s. Clannad became one of the most famous contemporary Irish folk music bands of all time, combining Celtic folk music, ethereal vocals and pop.
In the 1990s, Pádraig and Noel toured widely with Pan-European Celtic band Norland Wind.
Pádraig and Noel released a recording of traditional songs and ballads in the Irish language together with self-penned songs in English titled Rubicon in 2005. The album included Moya Brennan, Finbar Furey, Orla Fallon (Celtic Woman), and Norland Wind's Thomas Loefke and Kerstin Blodig.
"Padraig Duggan was a truly gifted musician, with extraordinary skills on both the guitar and mandolin. As a founding member of the Irish folk group Clannad, Padraig beautifully blended the traditional sounds of Ireland's musical past with contemporary pop music, helping to push the Celtic sound into the mainstream. Not just bandmates, Clannad were also family members, and their deep Gaelic roots and ethereal stylings shined on more than 15 full-length albums, including the much-celebrated Landmarks, for which they won the GRAMMY for Best New Age Album for 1998. We have lost a cherished artist and our sincerest condolences go out to Padraig's family, friends, and collaborators," said Neil Portnow, President/CEO of The Recording Academy.
Pádraig Duggan is survived by his wife Jan.