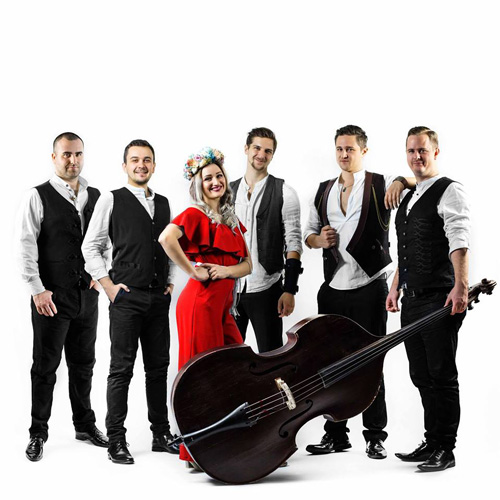 Čendeš ensemble (formerly known as Rusín Čendeš Orchestra) has gathered an enthusiastic audience during its years of their existence with its modern arrangements of folk songs from Eastern Slovakia.
The debut album titled "Best of" was released in 2015. The second album, titled Cossack Attack, combines Ruthenian, Balkan and Gypsy music with jazz and other musical genres.
The ensemble's sound is characterized by robust male and female vocals, twin fiddles, guitar, bouncing cimbalom and double bass.
Band members include Zuzana Stračinová on vocals, cimbalom; René Bošeľa on vocals, viola, guitar; Andrej Turčin on vocals and violin; Peter Šipula on vocals and violin; Jakub Stračina con bass; and Robo Bošeľa on drums and percussion.
Discography:
Best of ( Môlča Records, 2015)
Cossack Atack (Môlča Records, 2019)