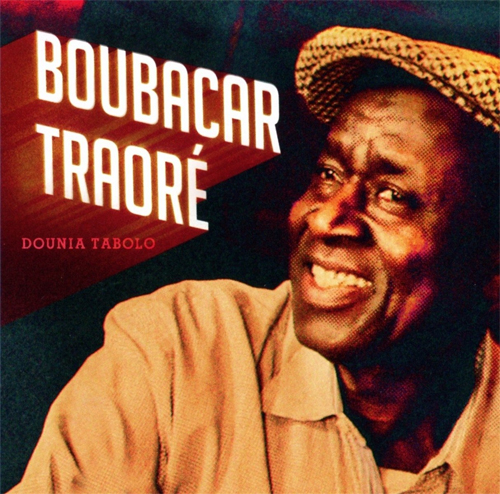 Boubacar Traoré – Dounia Tabolo (Lusafrica, 2017)
The master of Malian blues Boubacar Traoré connects with three leading African-American blues and roots music musicians, Cedric Watson, Corey Harris and Leyla McCalla, on Dounia Tabolo. He's also joined by talented French harmonica player Vincent Bucher who sounds more American than French, and percussionist Alassane Samaké.
The final result is a remarkable recording where the sounds of Mali and the music of the southern United States get together, delivering a superb cross-cultural album.
The lineup on the album includes Boubacar Traoré on lead vocals and guitar; Vincent Bucher on harmonica; Alassane Samaké on calabash, shaker and percussion. Guests: Cedric Watson on fiddle and washboard; Corey Harris on guitar and vocals; and Leyla McCalla on cello and vocals.
Dounia Tabolo is a wonderful mix of Malian rhythms and melodies with the sounds of the Mississippi Delta along with the unexpected sound of Leyla McCalla's beautiful cello.