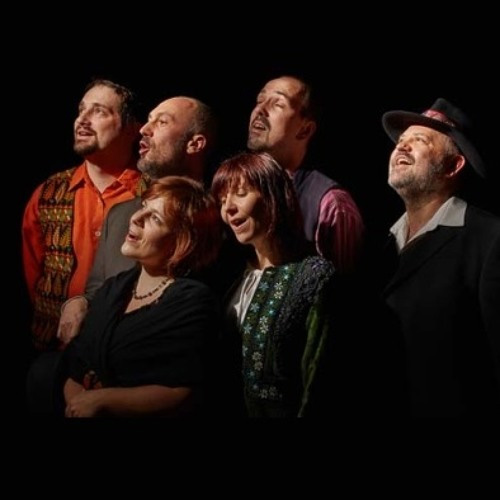 Banda was founded in 2003 in Bratislava, Slovakia. The ensemble includes musicians with extensive experience in folk music performance as well as other genres. Banda is predominantly inspired by Slovak traditional music, incorporating innovative arrangements.
In addition to Slovak roots music, Banda incorporates blues, jazz, pop, earky music and the traditional music of other cultures as well, such as Moravian, Ruthenian, Polish, Romanian, Balkan, Celtic, and Spanish musical influences.
Banda showcased at the World Music Expo WOMEX in 2017.
The ensemble contributed music for the film Tanec medzi črepinami (Glass Splinters Dance) directed by Marek Ťapák (2012) and also a title song of the TV series called 1890 (2017).
Band members include Samo Smetana on lead vocals, violin, mandolin, bouzouki; Ivan Hanula on vocals, viol, mandolin, bouzouki; Alžbeta Lukáčová on cimbalom, vocals, accordion, percussion; Peter Obuch on double bass, vocals; Ajdži Szabo on percussion; and Eva Brunovská on vocals, keyboards.
Discography:
Jedna (2010)
HraBanda (Pavian Records, 2014)
Ľudová hudba Banda: Na Mijave na rínečku (2015)
Telegrafy (Pavian Records, 2018)