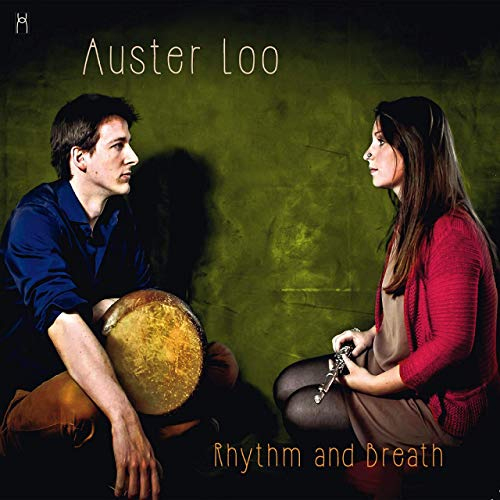 Auster Loo – Rhythm And Breath (Homerecords.be, 2016)
The Belgian music act Auster Loo includes flute player Lydie Thonnard and percussionist Simon Leleux. The duo was created during a musical trip to Morocco in 2014. Rhythm & Breath is a musical conversation between the flute and the darbuka (North African goblet drum).
On a handful of tracks, the duo is joined by Michel Massot on the trombone, Aurore Leloup on electric guitar, Malabika Brahma on vocals and Sanjay Bhattacherjee on guitar and dotara. Influences include North African, Middle Eastern and Indian music.