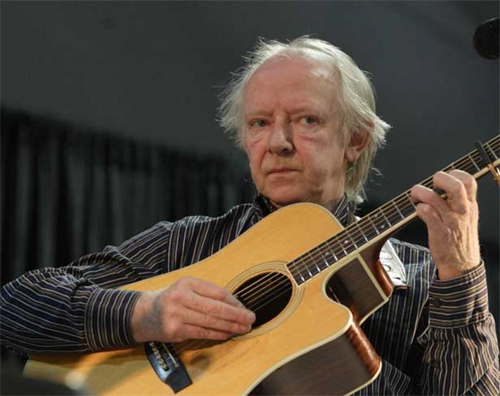 Arty McGlynn, born in Omagh, County Tyrone, is one of the leading guitar players in Irelands. He starred playing guitar at the age of eleven, influenced by the great jazz guitar masters. By the age of fifteen, he was already playing professionally various genres of music. Near the end of the 1970s, Arty focused his interest on Irish traditional music and released his first solo album, McGlynn's Fancy. It was the first album in which the guitar was played in an authentic traditional style. Eventually, it became a classic recording.
Arty therefater became one of the most in demand musicians in Ireland. He performed and recorded with Enya, Christy Moore, Paul Brady, Donal Lunny and Liam O'Flynn. He also played as a member of celebrated groups such as Planxty, Patrick Street, De Danann and The Van Morrison Band.
Arty recorded as a duo with fiddler Nollaig Casey. They released Lead the Knave (1990) and Causeway (1995).
Discography:
Lead The Knave (Ringsend Road Music Group, 1989)
McGlynn's Fancy (1994)
Causeway ‎(Tara Records, 1995)