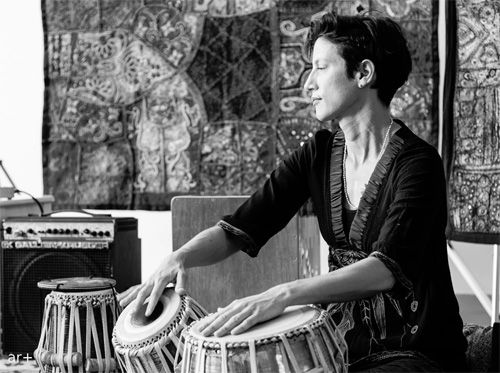 Anita Katakkar is a Canadian percussionist who specializes in tabla. Her ancestry is Indian and Scottish. She grew up listening to Indian music through her grandmother.
Anita studied tabla with Ritesh Das in Canada and later in India with Pandit Swapan Chaudhuri. She spent 10 years as a member of the Toronto Tabla Ensemble.
In 2009 Anita formed Rakkatak in Toronto. It started as a solo project with Anita on her tabla, a laptop, and a sequencer to create a decidedly personal mix of classical Indian music and electronica. Rakkatak became a band with the addition of bassist Oriana Barbato and sitarist Rex Van der Spuy. Rakkatak's style changed, concentrating on a less electronic form of Indian fusion.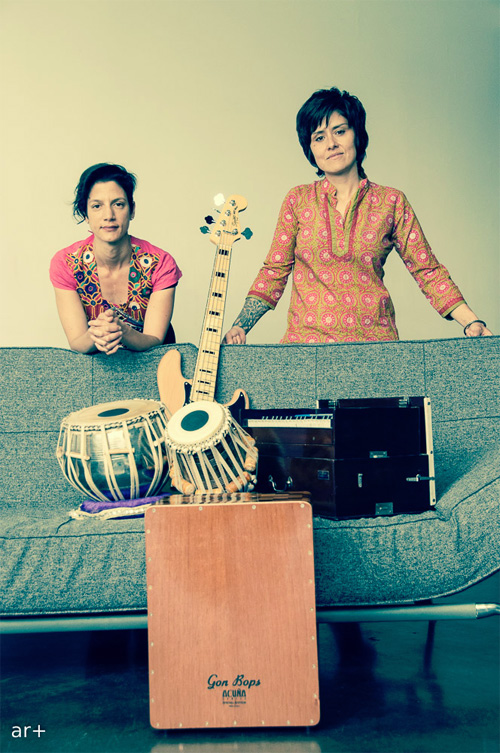 In addition to her Rakkatak work, Anita teaches tabla, collaborates with yoga instructors and frequently DJs for Yoga classes in Toronto-area studios. She created music to link breath to movement with her Yoga Trax project.
Discography:
Rakkatak (2010)
Open (2014)
Small Pieces (Rakkatak RA017, 2017)