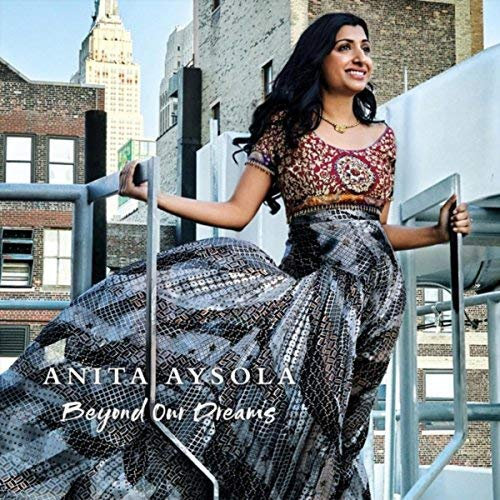 Anita Aysola – Beyond Our Dreams (Anita Aysola, 2018)
Singer-songwriter and pianist Anita Aysola, an artist born in India and raised in the USA, bridges contemporary American jazz, blues, R&B and rock with Indian influences on her album
Beyond Our Dream.
Aysola uses English-language vocals in a style similar to Norah Jones as well as fascinating Indian classical vocal forms. The instrumentation and arrangements combine rock instrumentation with beautiful bansuri flute, tabla and Indian-style violin.
The album was produced by Chamrat Chakrabarty. The lineup includes Anita Aysola on vocals, Fender Rhodes and piano; John Clark on guitar and backing vocals; Sameer Gupta on drums, tabla and backing vocals; Arun Ramamurthy on violin; Rashaan Carter on bass; Jay Ghani on bansuri; Chamrat Chakrabarty on keyboards; Konrad Payne on bass; and Shane Allessio on acoustic bass.