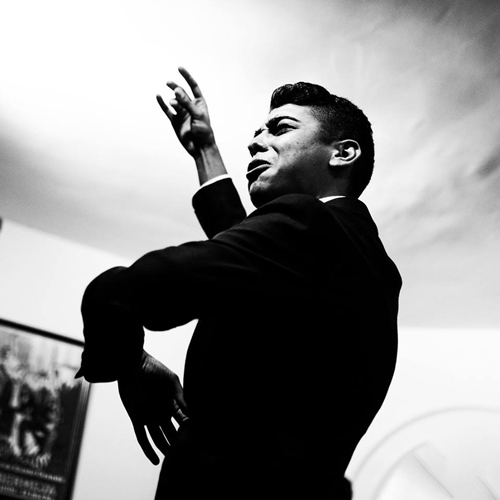 Alonso Núñez Heredia, better known as 'El Purili'was born in La Línea de la Concepción, Spain in 2000. He stood out as a child for his talent as a singer and dancer, performing flamenco from an early age. For many fans, he is one of the rising talents of flamenco art.
He grew up in a household where everyone was a flamenco fan and attended three-day long celebrations. His great grandparents were flamenco performers.
El Purili's greatest influence is Perico El Pañero. A friend told him to check out his music. El Purili got on Youtube and found one of Perico's performances, singing tonás. Eventually El Purili met Perico at a flamenco peña (flamenco fan club).
Other musical influences include current artists José de la Tomasa, Cancanilla, Tío Manuel Moneo and some of the great voices of the past like Antonio Mairena, Manuel Torre, Juanito Mojama, Niña de los Peines, Curro and Manuel Mairena.