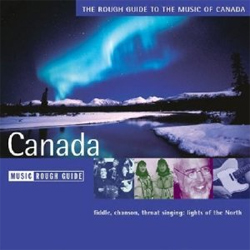 San Francisco, USA – Canada is the focus of this new title of the Rough Guide series. Canada offers every imaginable kind of music, which somehow seems only fitting for such a vastly varied and rich land. As a new nation built on immigration and cultural mixing, it is one where artists bend and even defy traditional boundaries.
Including Celtic fiddle traditions of Cape Breton, Québécois chanson, Inuit throat singing and more, The Rough Guide to the Music of Canada.
focuses on some of the longer-standing roots music traditions created in established cultural communities, together with some of the newer hybrids those styles have brought forth.