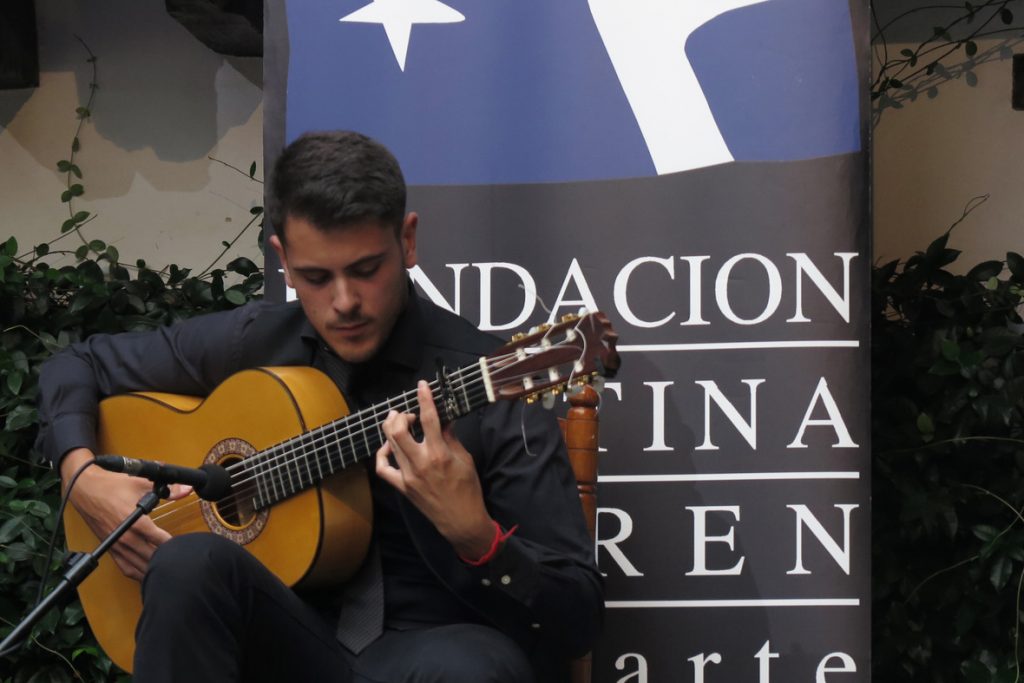 Talento Flamenco (Flamenco talent) closed its third edition at the 2019 Cordoba Guitar Festival. In a crowded courtyard at the Posada del Potro, the Fosforito Flamenco Center hosted on July 12th the hard-fought final of the Flamenco Guitar Accompaniment Contest 2019, organized by the Cristina Heeren Foundation. The award went to Cordoba-born Juan José León. The first prize is endowed with 1,400 euros and a trophy.
The second prize, worth 900 euros, went to Pablo Fernández (Barcelona), to whom the jury also awarded the Acciona Scholarship, worth 5,000 euros, which will allow him to study the next academic year at the Cristina Heeren flamenco school in Seville.
The third prize, 600 euros, went to Luis González from Badajoz.
In total, in its three editions, Talento Flamenco has given awards to more than fifty young singers, guitarists and dancers, aged 16 to 30 years, mostly Andalusians, but also from other points of the Spanish geography and countries such as Brazil and France.
The Flamenco Guitar Accompaniment Talent Contest 2019 is sponsored by the Cristina Heeren Foundation with the aim of "giving young people the boost they need to, with knowledge and practice, shining on their talent", according to Pepa Sánchez, Academic Director of the school.
Author:
World Music Central News Department
World music news from the editors at World Music Central