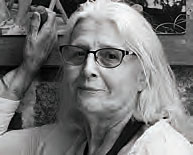 Honoring individuals and organizations promoting and preserving folk music, Folk Alliance International has handed out one of its 2018 Spirit of Folk Awards to Betsy Siggins, a prevailing force behind the Cambridge folk music community.
Ms. Siggins was a founding member of Club 47, where the likes of Joan Baez, Jim Kwesking and Eric von Schmidt lent their talents to the folk revival movement. She would later go on to lend a helping hand to other nonprofits such as the Festival of American Folklife with Ralph Rinzler.
For more than 12 years, Ms. Siggins has served Club 47's successor Club Passim as executive director and has helped establish and mentor such nonprofit organizations as Culture for Kids, and after-school program, the Passim School of Music and the Passim Archives. A founder of the New England Folk Music Archives and Folk New England, Ms. Siggins continues her promotion and preservation of folk music.
Author:
World Music Central News Department
World music news from the editors at World Music Central