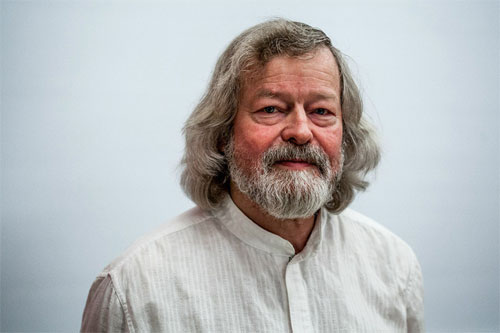 Composer, musician and record executive Kristian Blak of the Faroe Islands has earned a spot on this year's round of Spirit of Folk Awards handed out by Folk Alliance International to honor those promoting and preserving folk music traditions.
With solo recordings Ravnating (1991), Harra Pætur og Elinbor (1992), Klæmint Tutl (1999), Snjóuglan (2005) and Úr Holminum (2005) to his credit, Mr. Blak is also the founder of the Nordic ensemble Yggdrasil.
Composer of instrumental music, chamber music, choral music and symphonic music, Mr. Blak has also incorporated the sounds of the Faroe Islands, going to far as to offering concerts in caves or other natural concert halls. In addition, he is also chief executive offer of the Faroe Islands record label Tutl which has taken a leadership role in the preserving Faroese folk music.
Author:
World Music Central News Department
World music news from the editors at World Music Central