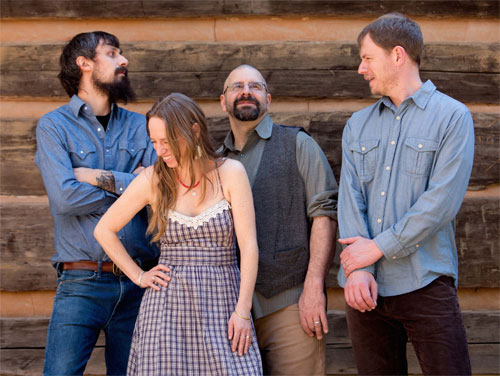 MerleFest, the well-liked music festival founded by the legendary Doc Watson, will present a preview of this spring's festival when MerleFest on the Road tours throughout the Southeastern United States during March. The tour will feature first-rate artists scheduled to perform at MerleFest 2016: Tellico, High Plains Jamboree and Zoe & Cloyd.
"The MerleFest on the Road performers provide a sampling of bluegrass and old-time artists scheduled to perform at MerleFest 2016," said Steve Johnson, MerleFest artist relations manager. "It is important to remember that MerleFest cannot be defined by just one genre such as bluegrass or old-time. Doc Watson created the genre moniker of traditional-plus, 'meaning the traditional music of the Appalachian region plus whatever other styles we were in the mood to play. Since the beginning, the people of the college and I have agreed that the music of MerleFest is 'traditional plus'.'"
Tellico is based in in Asheville, North Carolina's thriving roots music scene. The band is rooted in bluegrass but with an unbridled organic "Appalachiacana" sound, combining some of the finest voices, songs and instrumental prowess in western North Carolina and beyond. MerleFest fans know most of the band members from Dehlia Low. www.tellicoband.com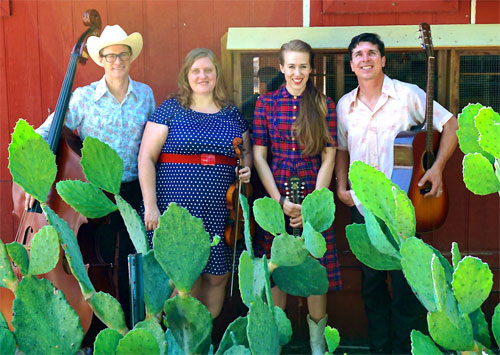 High Plains Jamboree is making its own jukebox memories, playing decades old favorites and original songs. With roots in Northern bluegrass and Southern troubadour country, these four veteran Austin, Texas, musicians bring a well-defined Texas flavor to this new string band's writing and singing. www.highplainsjamboree.com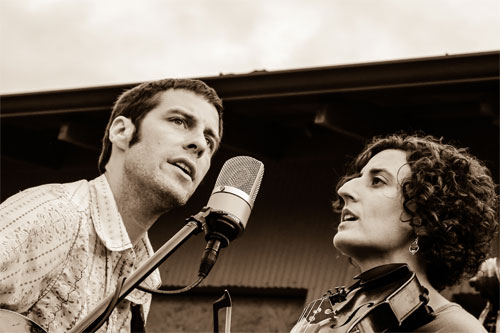 Zoe & Cloyd, a husband-wife duo from Asheville, combine a foundation in traditional bluegrass and old-time Appalachian music with a modern sensibility. They are known for their haunting mountain voices, instrumental prowess and songwriting. They have been making music together for ten years, including with MerleFest favorite Red June. www.zoeandcloyd.com
MerleFest 2016 will take place from April 28 to May 1 on the campus of Wilkes Community College in Wilkesboro, North Carolina, where the MerleFest on the Road artists will be joined by John Prine, Old Crow Medicine Show, Jason Isbell, Brandi Carlile, The Wood Brothers, The Steep Canyon Rangers and many others.
Thursday, March 3 – Isis Music Hall – Asheville, North Carolina
Friday, March 4, 2016 – Harvester Performance Center – Rocky Mount, Virginia*
Saturday, March 5 – Willingham Theater – Yadkinville, North Carolina
Sunday, March 6 – The Willow Tree – Johnson City, Tennessee*
Wednesday, March 9 – "Tennessee Shines" at Boyd's Jig and Reel – Knoxville, Tennessee*
Thursday, March 10 –The Southeastern Center for Contemporary Art presented by the Blue Ridge Music Center – Winston-Salem, North Carolina
Friday, March 11 – Gaston County Museum – Dallas, North Carolina
Saturday, March 12 – Triad Acoustic Stage at the Carolina Theater – Greensboro, North Carolina
Sunday, March 13 – The Evening Muse -| Charlotte, North Carolina*
(*Tellico and High Plains Jamboree only.)
Author:
World Music Central News Department
World music news from the editors at World Music Central