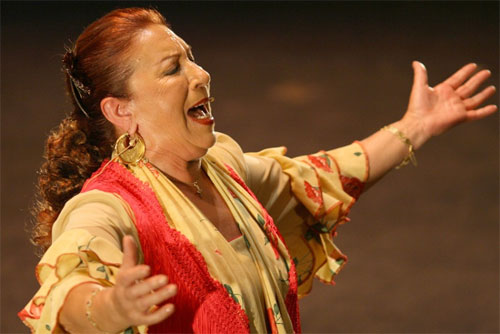 La Cañeta and Cancanilla de Málaga are set to perform on February 23 at the Teatro Central in Seville as part of the Flamenco Viene del Sur 2016 series.
Maria Teresa Sánchez Campos, La Cañeta, is a skilled singer and dancer. Cancanilla de Málaga is a powerful singer who delivers captivating live performances. Both are representatives of the Málaga school of flamenco singing that dates back to the nineteenth century, an era characterized by Juan Breva, El Canario, La Trini and El Perote viejo among others.
Lineup:
La Cañeta (vocals), Antonio Soto (guitar), Loli Salazar and Kilko (palmas)
Cancanilla de Málaga (vocals) y Chaparro de Málaga (guitar)
Tickets available at:
www.ticketmaster.es and 902150025.
Author:
World Music Central News Department
World music news from the editors at World Music Central