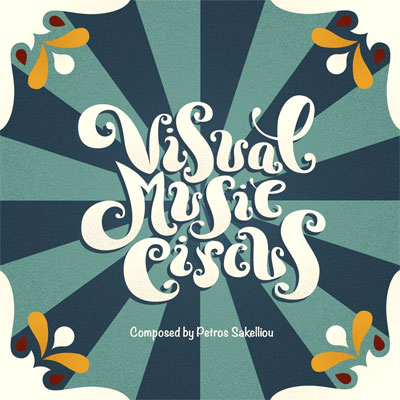 Music that's a mix of genres can be a good thing. Or not. And more and more it seems like artists who choose to mix things up do so because of sonic similarities rather than cultural connections. But if you can have both and come up with an end result that's innovative or at least worth listening to, I'm keen on tuning in.
Greek pianist and Cirque du Soleil bandleader Petros Sakelliou heads up a 12-piece ensemble of reeds, strings, accordion, vibraphone and percussion he calls Visual Music Circus (self-released, 2014). Jaunty jazz meets Mediterranean melancholy, Latin sizzle, classical sophistication and numerous midway points between improvisation and laid out composition on 8 instrumental tracks that never fail to engage. Sakelliou is clearly a wizard of the ivories as well as an intrepid musical ringmaster.
The Afro-Semitic Experience, pride of Connecticut, continues to combine elements suggested by their name with Jazz Souls on Fire (Reckless DC Music, 2014). Covers of tunes originally by Pharaoh Sanders, Tommy Dorsey, McCoy Tyner, Duke Ellington, John Coltrane and Sister Rosetta Tharpe get their groove on beside reconfigured traditional songs for a mash-up that makes you wonder if there are any klezmer joints in Harlem or jazz bands that regularly meet in the back rooms of synagogues.
The vocals on the opening "The Creator Has a Master Plan" sound a little too tossed-off but everything after that is a gem, including a beautifully elegant run through Coltrane's "Wise One." The band's rotating use of clarinet, sax, trumpet, piano, resonator guitar, lap steel and violin as lead instruments over a tight bed of bass, drums and percussion is impeccable, and the fire here is sometimes cool, sometimes blazing hot.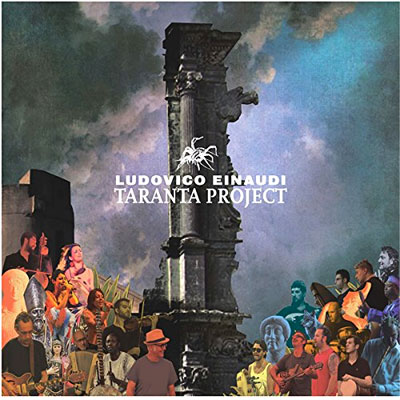 The "heel" of southern Italy is the point of origin for Taranta Project (Ponderosa Music, 2015), a work overseen by composer/conductor/pianist Ludovico Einaudi on which spinning-top rhythms of the type long associated with traditional Italian music are intensified with sounds out of West Africa, Turkey and the Balkans. Guests like U.K. guitarist Justin Adams, Gambian ritti player Juldeh Camara and Turkish electronica trailblazer Mercan Dede bring gobs of greatness to the table, making this disc throb with danceable pulsations one moment and bask in orchestral moodiness the next. A few meandering moments here and there, but on the whole a real dazzler.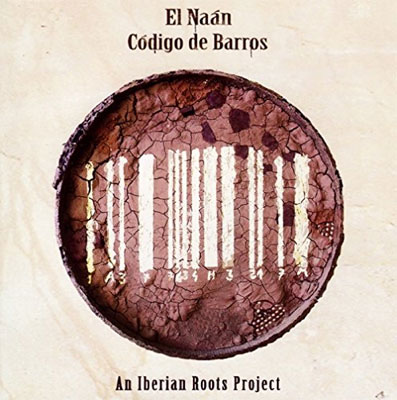 I always appreciate not having to come up with my own descriptive phrases, so indulge me while I quote the back cover of Codigo de Barros- An Iberian Roots Project (ARC Music, 2015) by a collective known as El Naan: "A musical portrait of the languages, races and cultures of the Iberian Peninsula." Yup, that about covers it. Of course, such a sonic portrait has to include Arabic, Celtic and Jewish components plus echoes of Spain's ties to the West and some contemporary spark (primarily in the form of rockish electric guitar), and they're all here, dancing on a foundation of inventive percussion and seasoned with flamenco-style vocals, bouzouki, psaltery, bass, sax, marimba, charango and plenty of heart and soul.
Fans of the late lamented Spanish band Radio Tarifa will like this a lot, as will those who love the sheer diversity of Iberian music. The liner notes state the sound of El Naan to be "not a fusion but a musical archeology." Again, I couldn't have put it better. I'll furthermore leave it to you to seek out this very fine release, enjoy it, and decide for yourself how it should be described. Me, I'll just shut up and listen.
Another group out of Spain, Jaume Compte Nafas Ensemble, takes a musical excursion around the Mediterranean on Tariq (ARC Music, 2015). Compte himself plays splendid guitar, oud, bouzouki and a whole lot of percussion, and his ensemble goes about their violin, viola, cello, double bass and accordion with flair and expertise. Mostly instrumentals with a few vocal selections, the tracks here are original but have a tradition-invoking feel that dreamily splits the difference between Spain and the Middle East. Entrancing.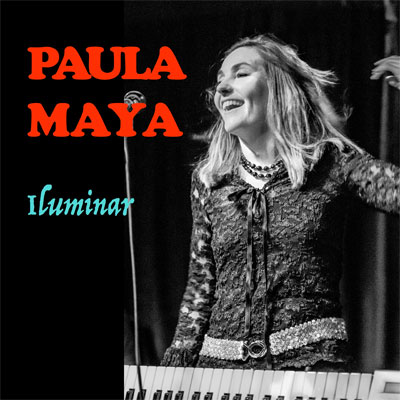 Over in the United States, Brazilian-born, Austin-based Paula Maya brings her musical roots together with Congolese soukous, Latin and Caribbean rhythms and her adopted home's indie spirit. The resulting Iluminar (Yellow House Records, 2015) is breezy and delightful but hardly lacking in substance.
Maya delivers as both vocalist and keyboardist, singing primarily in Portuguese but some English as well, ranging from mellow to rollicking on seven originals and the Vinicius de Moraes/Toquinho bossa nova chestnut "Tarde em Itapoa." The production isn't fancy and the songs are stronger for it. Maya's love for what she does is evident throughout, thus this disc is a topflight pleasure.
Traditional Venezuelan music gets modern jolts of rock, funk, jazz and electronica on Los Crema Paraiso's take-no-prisoners De Pelicula! (Cutupra Productions, 2015). The trio of Alvaro Benavides (bass), Jose Luis Pardo (guitar and keyboards) and Neil Ochoa (drums and percussion) sometimes tear into their instruments like a Latin punk band, but nuances show through when enough breathing room is left for them, as on the hyper-lounge of "Mas" and a trippy cover of Tears for Fears' "Everybody Wants to Rule the World." Not for everyone's taste, but good, spunky fun.
Combining Colombian and Chilean cumbia with a pan-South American sensibility, Chico Trujillo provide the soundtrack to one serious party with Reina de Todas las Fiestas (Barbes Records, 2015). Tumbling rhythms, fiery horns (augmented by wall-of-brass Banda Wiracocha) and urgent vocals are delivered with a celebratory tone worthy of the best Chilean or Brazilian carnival, sometimes stepping back just enough to let a tasty break on guitar, organ, accordion or clarinet get a word in. It's only a notch over 30 minutes long, but you'll be hooked after about three seconds of such relentlessly infectious music.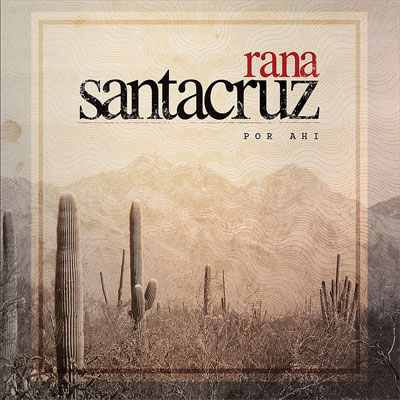 If after Chico Trujillo you want to mellow a bit, give a listen to Rana Santacruz. His new one, Por Ahi (Chicavasco Music, 2015), is a suave melding of Mexican roots music with Balkan, Americana, Celtic and old time jazz overtones. Rana's main instrument is the accordion and on most of the tracks here it's in sweet conjunction with Kari Behtke's violin, forming the basis for ballads, cheeky love songs, danceable stompers and a jab or two at corrupt politicians, all sung and played with a subtle spark that's quite appealing.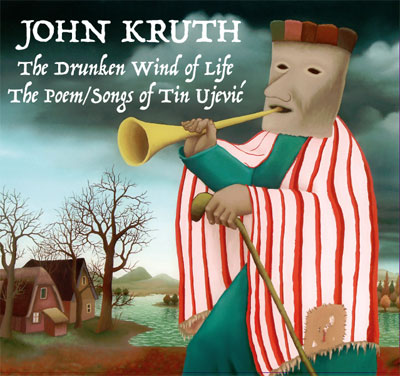 Taking the verse of Croatian poet Tin Ujevic (1891-1955) and setting it to music, TriBeCaStan front man John Kruth creates a heartfelt meeting of word and sound on The Drunken Wind of Life- The Poem/Songs of Tin Ujevic (Smiling Fez Records, 2015). Any fancier of acoustic music will delight in the folksy backdrops that Kruth and his American/Croatian crew lay down. But it's on a lyrical level that the disc really grabs. Ujevic's words ring with sadness, irony, humor, bittersweet observations and a surreal sense of storytelling that consistently rings a lot more universally true than you'd expect from a Croatian poet who died 60 years ago. Rounding out the album is a trio of Kruth originals that show how very deeply he's been impacted by Ujevic and his native land. Give this release your undivided attention. It's worth it. (www.johnkruth.com)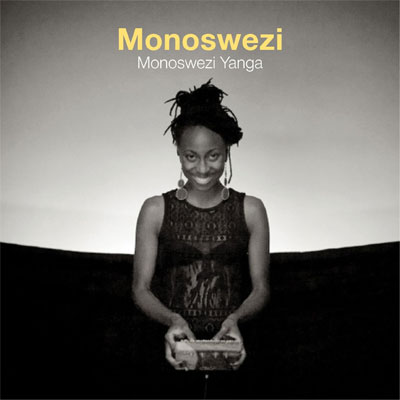 Vocalist and mbira player Hope Masike is pictured grinning on the cover of Monoswezi Yanga (Riverboat Records, 2015) as if she's got the inside scoop on something very special. She does, and it's the music on the second release by Monoswezi, a quintet that marvelously pulls off combining the sounds of Zimbabwe and Mozambique with Scandinavian jazz.
Light but not lightweight, the music glides atop rolling percussion rhythms punctuated by Masike's angelic singing and mbira plucking while bass, sax and clarinet (with occasional guitar, harmonica and harmonium) strengthen the foundation and add melodic color. I know words like "hypnotic" and "mesmerizing" are a bit shopworn, but they're perfectly applicable in describing what you'll hear if you have the good sense to get this CD.
Author:
Tom Orr
Tom Orr is a California-based writer whose talent and mental stability are of an equally questionable nature. His hobbies include ignoring trends, striking dramatic poses in front of his ever-tolerant wife and watching helplessly as his kids surpass him in all desirable traits.