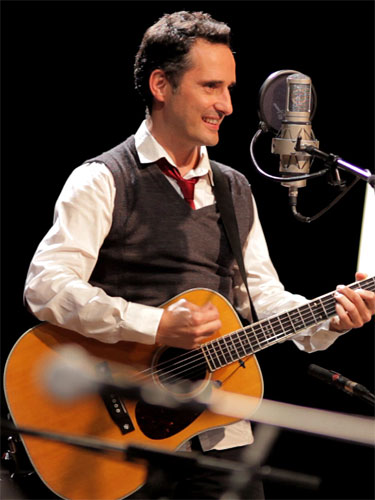 Three acclaimed Latin American artists are set to perform at SummerStage 2015 in New York City. Jorge Drexler, Diego Garcia and Danay Suárez will appear at Central Park, Manhattan on Sunday, July 19. Doors open at 18:00 (6:00pm). Admission is free.
Celebrated Uruguayan Madrid-based singer-songwriter Jorge Drexler became an international sensation as the first composer ever to win an Academy Award with a song in Spanish: "Al Otro Lado del Río" from the movie The Motorcycle Diaries.
In the past years, Drexler has received four consecutive Latin Grammy Awards, and has won two Spanish Music Awards. The influential artist is treasured for the beauty of his music and for the deft poetry of his lyrics. Drexler's songs have appeared in numerous other films, including James Ivory's The City of Your Final Destination, which he scored. His original song for the Spanish/Brazilian co-production Lope, directed by Andrucha Waddington, earned him the GOYA Award (Spanish Arts & Cinematographic Academy award) for Best Original Song in 2011. Drexler most recent album is Bailar en la cueva.
Diego Garcia is a former rock musician who grew up in the United States, son of Latin American parents. He has become a popular romantic crooner.
Danay Suárez is one of the most exciting female vocalists from Cuba. Her repertoire includes a wide range of styles, including Jazz, Hip-Hop, Reggae, Dub-Step and traditional Cuban music. Her collaborations as a Havana Cultura solo artist took her to international stages and between 2009-2012 participated in shows in Paris, Manchester, London, Amsterdam, Turkey and Leeds. Danay's most recent album is Polvo de la Humedad. A new album titled Palabras Manuales is scheduled for release later this year.
More details at SummerStage.org
Author:
World Music Central News Department
World music news from the editors at World Music Central