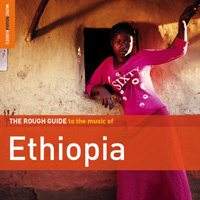 The Rough Guide to the Music of Ethiopia 2nd Edition (World Music Network, 2012)
Krar Collective – Ethiopia Super Krar (Riverboat Records/World Music Network, 2012)
Debo Band – Debo Band (Next Ambiance/Sub Pop Records, 2012)
Ethiopian music continues to be a source of fascination and listening pleasure. Buda Musique's Ethiopiques series, 27 volumes strong and full of vintage rediscoveries and new revelations, has certainly had a lot to do with leading the charge. It's safe to say, though, that the Ethiopian fascination has taken on a life of its own. And it just so happens there's an ever-increasing supply of releases to satisfy the also rising number of devotees.
It makes perfect sense that World Music Network would put out a second edition of The Rough Guide to the Music of Ethiopia. The first, in 2004, was a near-perfect sampler comprised of classic tracks from the Ethiopiques collections. Volume 2 goes further, showcasing not only Golden Age performers like Mahmoud Ahmed and Orchestra Ethiopia but also several fusions of those old time sounds with other genres, ideas and players from outside Ethiopia. Thus we are treated to sax great Getatchew Mekuria jamming through a new version of that great standard "Musicawi Silt" accompanied by Dutch band The Ex, the funk/hip hop leanings of Bole 2 Harlem, Krar Collective's tart mix of ancient lyre riffs and modern attitude, Tirudel Zenbe's interpretation of traditional rhythms for contemporary dance floors, solo piano brilliance from Tsegue-Maryam Guebrou (who got her start way back in the 1940s) and much more, including a hot bonus disc by Anglo-Ethiopian outfit Invisible System, who mix familiar Ethiopian modes with techno, dub and all manner of sonic experimentation. Wild, wonderful and very highly recommended.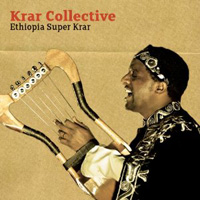 A particularly exciting discovery on the new Ethiopian Rough Guide is Krar Collective, who get their name from a type of five or six-stringed lyre that dates from the time of King David and can sound as lovely or intense as its player intends. The Collective's own debut disc features electric, acoustic and bass krar taking the lead over relentlessly pounding, polyrhythmic kebero drums and occasional support from equally traditional masenqo fiddle and washint flute. Recorded on a 1960s analog tape machine, the unmistakably Ethiopian music ranges from rockish to bluesy to beautiful, thanks in no small part to the male and female call-and-response vocals that bounce above the odd but totally infectious rhythms.
Massachusetts would seem to be a hot spot for American bands influenced by Ethiopian sounds. In addition to Cambridge's Either/Orchestra (who've performed with Mahmoud Ahmed and had their own live album in the Ethiopiques canon) there's Debo Band out of Boston. They've been a renowned touring act since forming in 2006 and only recently released their first album. It's a gem.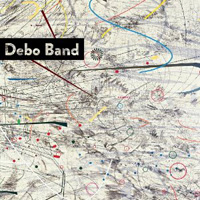 Saxophonist/leader Danny Mekonnen and lead singer Bruck Tesfaye are, as far as I can tell, the only ones of Ethiopian heritage in the group. But the whole 11-piece lineup (which includes violins, accordion and sousaphone along with drums, bass, guitar and horns) plays like they're straight out of early-'70s Addis Ababa. They don't just slavishly copy the Golden Age sound, though. Sure, they expertly cover some dandy tunes from that era, but their stunning originals have got that classic feel while working strains of jazz, psychedelia, Afrobeat and klezmer into the mix. Trust me, this is a must-have album if ever there was one.
Buy the albums:
In North America: The Rough Guide to the Music of Ethiopia 2nd Edition, Ethiopia Super Krar, Debo Band
In Europe: The Rough Guide to the Music of Ethiopia 2nd Edition, Ethiopia Super Krar, Debo Band
Author:
Tom Orr
Tom Orr is a California-based writer whose talent and mental stability are of an equally questionable nature. His hobbies include ignoring trends, striking dramatic poses in front of his ever-tolerant wife and watching helplessly as his kids surpass him in all desirable traits.