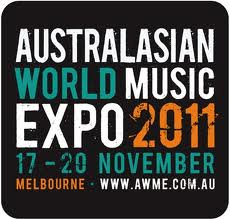 The world comes to Australia this month, rather than vice versa. Thanks to an enterprising local entrepreneur and radio presenter, the country now has its own well-established version of WOMEX, the planet's premier international music exposition.
While Melbourne's Australasian World Music Expo (AWME), instigated in 2008, is on a much smaller scale than WOMEX, it has succeeded in attracting an impressive list of delegates and acts, with the emphasis on the indigenous sector.
Expo's mastermind, Simon Raynor, is the boss of Terrasphere Productions, a promotions company, booking agency and events coordinator that specializes in the promotion of indigenous Australian music. He also hosts a long-running weekly indigenous radio show, 'Big Mob', on Melbourne's PBS FM.
Raynor created AWME specifically to support indigenous and world music acts based in the region. "The idea is to lift the profile of these groups to Australian audiences and also industry representatives and buyers from Australia and abroad. The event aims to create opportunities for under represented artists and to assist in changing the perception of indigenous and world music to a broader market."
The event took several years planning. "It came about through me attending international trade fairs in Europe and North America. At these events it was clear that the industry in the northern hemisphere had little understanding or contact with the Australasian region. Having worked in the industry here in Australia, I found it frustrating that many indigenous and world music groups from the region who are of an international standard, were not recognized perhaps as much as they should be. AWME has assisted in changing that situation.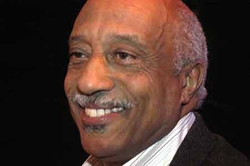 "The Expo aims to assist in connecting indigenous/world/roots music industry delegates from Australia and around the world at one event, giving the opportunity to develop ongoing relationships in the sector with the potential of business opportunities to develop from these meetings."
AWME has two distinct components — an industry development element, which aims to expose performers from the region and beyond to international talent buyers, and a general public festival program, where Melbourne audiences will be treated to a range of live performances by prominent and lesser-known talents from Australia and the South Pacific region. In conjunction with the music performances, AWME stages a series of panel sessions, covering a wide variety of topics.
Artist showcases center on the Melbourne Arts Centre and the recently built Melbourne Recital Centre, which is situated nearby, but also take place at The HiFi and The Toff in Town, venues located close by in the central business district.
"There is a diversity of showcases and some offer the chance to see groups that have not previously been to Australia," says Simon Raynor, adding: "The speaker sessions that are of great interest to people working in the industry."
This year's AWME http://www.awme.com.au is scheduled for November 17-20, and promises to be the biggest and best so far.
A selection of some of the world's finest artists will be playing back to back over the four days, alongside the crème de crème from Australia, New Zealand and the South Pacific region.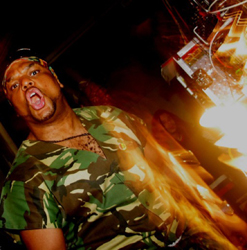 There are some fascinating collaborations scheduled. Legendary Jamaican group The Congos will be performing with Melbourne's Mista Savona; Ethiojazz legend Mulatu Astatke will be fronting the Black Jesus Experience, another home city band; the mighty 30-piece Melbourne Ska Orchestra featuring MC Nicky Bomba will have the services of Jamaican rocksteady reggae icon Stranger Cole. Other headline acts include veteran American performer Charles Walker with The Dynamites; the electro-gypsy mash up sounds of DJ Click (France); incendiary Kiwi reggae outfit Katchafire; and the UK's global electronic dub masters Iration Steppas.
Further highlights include Melbourne's awe inspiring The Public Opinion Afro Orchestra; British/Jamaican hip-hop infused ska revivalist Lotek; the superb Mornington Island Dancers; and Jamaica's oldest, foundation-shaking sound system Stone Love.
The performance of Papua New Guinea's We Don't Dance For No Reason featuring jazz pianist Aaron Choulai with his ensemble VADA and the 16-voice Tatana Village Choir will create much interest. They share a concert at the Melbourne Recital Centre with iconic Australian singer-songwriters Archie Roach, Shane Howard and Neil Murray.
Also on the bill are Australia's mighty Blue King Brown, Lindigo (Réunion Island/France), Mikelangelo & the Tin Star featuring St Clare, Collard Greens & Gravy, Six60 (NZ), Mercan Dede (Turkey), LJ Hill, Barons of Tang, Naedrum (South Korea), Mark Atkins, Pacific Curls (NZ), Yung Warriors, Noriko Tadano (Japan/Aus), Khalil Gudaz (Afghanistan/Aus) and Simangavole (Réunion Island/France).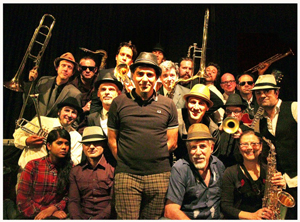 Aside from its generous musical offerings, AWME will host one of the country's most extensive industry conferences, granting members of the local music scene unparalleled access to some of the world's preeminent festival directors, booking agents, label managers and music media for four days of speaker sessions and networking.
This year AWME is joined by Melbourne Music Week and The Push's annual music conference, Face The Music who will be co-presenting a series of conference sessions over the weekend. The conference program will cover a range of topics including Festivals of the World, Distribution, Great Music Cities, The Roots of Reggae, Your Global Profile at International Trade Fairs, Touring Europe & North America plus more.
International speakers and delegates include: James Burke – Executive Producer – SummerStage (New York City, USA); Peter Hvalkof – Roskilde Festival, Denmark; Malcolm Haynes – Glastonbury & Big Chill Festivals, UK; Daniel Barkowski – Popkomm, Germany; Fruzsina Szép – Sziget Festival, Hungary; Jason Mayall – Fuji Rock Festival, Smash Productions Japan/UK; Shen Lihui – Modern Sky, China; Bryn Ormrod – The Barbican, UK; Fred Lachaize – Music Action Production, France; Guy Dreifuss – Afficoman Productions, Israel; Daniela Teuber – WOMEX, Germany; Warren Smith – Sierra Nevada World Music Festival, USA; Chris Frayer – Winnipeg Folk Festival, Canada; Nick Concklin – Cumbancha, USA; Patrick de Groote – Sfinks Mixed, Belgium; Erwin Schellekens – Mundial Productions, The Netherlands; Samir Baijal – Hillside Fest, Canada; Gary Fortune – NZ Music Commission, New Zealand; Jane Cornwell – London based freelance journalist for The Telegraph, The Times, The Guardian, London Evening Standard, BBC World Service, fRoots, Jazzwise and Songlines; François Guéritot – Bacana Booking Agency, France; Zlata Holušová – Colours of Ostrava, Czech Republic, plus many more (all listed on the Expo's website).
Author:
Tony Hillier
Tony Hillier is based in Cairns in far north Queensland, from where he has been actively involved in all areas of the music industry in Australia for the past 25 years, primarily as a journalist, writing for national publications such as the Weekend Australian and Rhythms magazine (for which he is World Music & Folk correspondent), and performing locally, nationally and internationally with the bands Kamerunga and Snake Gully. He has also presented and produced World Music and Folk music programs for ABC Far North, Port Douglas Radio and 4CCR-FM, netting a CBAA Best Specialist Music Program Award with the last-named for a documentary on flamenco. Before coming to Australia, he was a racing journalist of some repute in the UK, where he wrote a column for the London Evening Standard under the nom-de-plume of Ajax.