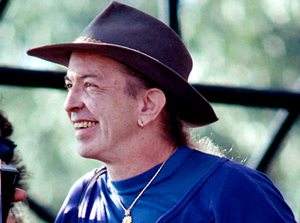 The late "Bear" Stanley was a hugely influential figure in the development of sound engineering and in the evolution of the Grateful Dead. Tony Hillier, one of only a handful of journalists to be granted an interview with him, explains why …
Owsley Stanley III, born in 1935 into a well-connected Kentucky family, died in tropical far north Queensland, Australia in mid-March this year, after a fatal car accident. "Bear", as he was popularly known, was a messianic figure, the so-called "Acid King" or "White Rabbit" whose LSD tabs fueled San Francisco's flower power counter culture and helped shape the psychedelic era. Most obituaries, predictably, zoomed in on this aspect of his life. But Bear Stanley's legacy stretches far beyond the drugs realm. Without his patronage, it's doubtful if the phenomenon known as the Grateful Dead, one of roots music and rock's most extraordinary success stories, would have occurred or whether concertgoers in the late '60s and early '70s would have had the benefit of quality sound.
Until Bear turned his creative mind to live sound engineering, PAs (Public Address system) were primitive. He instigated foldback speakers, thus allowing rock musicians to hear themselves properly on stage for the first time, came up with the world's first PA system specifically dedicated to music and went on to make definitive recordings of the [Grateful] Dead, Janis Joplin, the Allman Brothers and other legendary U.S. acts, some of which have yet to be released. Stanley was also a talented sculptor and artist, who co-designed the iconic red and blue skull and lightning bolt motif which became the Dead's coat of arms. He was also passionately interested in politics. Shortly after migrating to Australia, Bear, whose grandfather was a Kentucky governor and U.S. senator, got heavily involved in the republican debate that was raging in Australia at the time.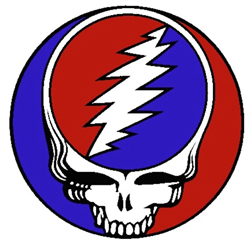 He may have been short and stocky in stature but Bear was no shrinking violet. To tell the truth, he was highly opinionated and voluble and he could be arrogant and dismissive of opposing views. Conversations with this charismatic but intransigent character tended to be predominantly one-way traffic. He commanded attention because he invariably had something interesting, often revelatory, to impart. Bear was a true visionary. Blessed with a towering intellect and the capacity to think incisively well outside the square, he could hold court with eloquence on any topic under the sun (and above it!). When he discoursed on two of his favorite subjects, the Grateful Dead and sound — they are intertwined — it was never less than fascinating.
Bear was first drawn to the Dead in the mid-'60s, after attending one of the so-called "Acid Tests", the LSD-fueled all-night sessions marshaled by One Flew Over The Cuckoo's Nest author Ken Kesey and other members of the coterie known as the "Merry Pranksters". As their in-house chemist, he went on to play a pivotal part in helping transform them from an inchoate jam band to one of the most successful touring acts in American rock 'n' roll history. The Dead was a bona fide phenomenon. At their peak, they out-grossed the Rolling Stones and Pink Floyd, despite never having a hit record or receiving much in the way of mainstream radio airplay or media attention.
The band commanded a fanatical fan base, generated by a vast underground network. "Deadheads", as their followers became known, permeated U.S. society, from the corridors of power in Washington (Bill Clinton was a Deadhead) to brewery floors in Milwaukee. The former jug band from Palo Alto that blended bluegrass, blues, folk and jazz elements with rock became a freewheeling entity that bonded a generation of young Americans disenchanted with the Vietnam War and other aspects of society.
Along with Timothy Leary, Ken Kesey and Tom Wolfe, Bear became one of the gurus of Californian counterculture. A key character in the last-named's best-selling book Electric Acid Kool-Aid Test, he was referenced in songs by Steely Dan ('Kid Charlemagne'), Frank Zappa ('Who Needs the Peace Corps?'), Jefferson Airplane ('Bear Melt' and 'Mexico') and even Australia's Masters Apprentices ('Our Friend Owsley Stanley III') and, of course, the Dead themselves. In his book Conversations With The Dead, David Gans described Bear as "an essential player in the Grateful Dead saga".
In the mid-'60s Bear literally took the band under his wing. "He was our patron, in the ultimate sense of the word," observed the Dead's bassman Phil Lesh in a chapter of the Gans book devoted to Bear.
Lesh, the Dead's co-founder, kept in close touch with Bear, even after the eccentric and enigmatic former electronics engineer relocated to Australia in 1996. Fearing that climate change would lead to a new ice age, Bear determined that far north Queensland would be the most likely region to survive. He settled on a remote corner of the Atherton Tableland, above Cairns (the most northerly city on Australia's east coast), where he resided for the last 15 years of his life with his wife, Sheilah. The Dead, not surprisingly, declined an invitation to join Bear there, although several members visited him over the years.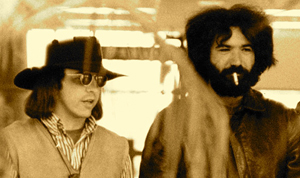 The band never performed in Australia despite encouragement from Bear. "They were never really convinced that their following was that big down here," he told me in an interview shortly after band leader Jerry Garcia's death in 1995, conceding their reluctance to tour could have been due to "having it too easy back home".
Bear's best mate in the band, Phil Lesh said after his passing: "We owe him more than what can be counted or added up — his was a mind that refused to accept limits, and he reinforced in us that striving for the infinite, the refusal to accept the status quo, that has informed so much of our work." In his eulogy An Anthem for The Bear, the Dead's esteemed lyricist Robert Hunter waxed lyrically: Unreachable, unteachable, aflame / in the light of his own magnificence / reflected in deeds dwarfing the achievements / of the run-of-the-mill creative sort / by a factor of ten or more. Writing in the New York Times a few days after his death, Michael Walker observed that Bear's perfectionism "raised standards across an industry".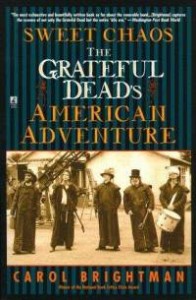 In her subjective book Sweet Chaos – The Grateful Dead's American Adventure, author Carol Brightman likened Bear's initial connection with the Dead to a "religious conversion". Bear was immediately enamored with what he described as the art of the scene: "It was right out on the edge, the edge of consciousness, the edge of social, the edge of magic, the edge of music." In a late '90s interview, Bear expanded: "Of all the interesting and wonderful things I've have had an opportunity to do in my life, [working with] the Dead ranks at the very top of the list … I don't think there has ever been anything quite like them, before or since."
At the time Bear volunteered to be the Dead's soundman, musicians either plugged their microphones into guitar amps or went through whatever a venue could provide, usually tinny Tannoy speakers (as film clips of the Beatles in concert confirm). He decided that to furnish good sound he had to build them a proper system. Not only that, but he hot-rodded the players' instruments and bought new gear in a quest to acquire the quintessential Dead sound. As the group's one-time manager Rock Scully observes in the book Living With The Dead: "Owsley is always laying equipment on the band". The first system that Bear designed was actually adapted from his home hi-fi. Later he built and funded the famous "wall of sound" speaker array used by the Grateful Dead in the 1970s. The gargantuan system, a PA years ahead of its time, cost hundreds of thousands of dollars to make and truck from gig to gig and required a crew of 20.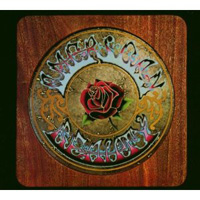 It was Bear who first realized that speakers needed to be placed on each side of the stage to deliver optimum sound and that on-stage monitors were a prerequisite. The huge advances that the Dead made as a band under his watch manifested in the twin 1970 releases Workingman's Dead and American Beauty. The albums signified a return to Jerry Garcia's bluegrass and country roots and contained some of their best songs — 'Friend Of The Devil', 'Cumberland Blues', 'Casey Jones', 'Attics Of My Life', 'Ripple', 'Uncle John's Band' and 'Truckin'. Bear remarked: "In the period of mid '69 to mid '70, we did frequent rehearsals, as well as sound checks at all the shows — I have always thought that this was why Workingman's Dead and American Beauty are among the best of their studio efforts."
When he stumbled across them in 1966, Bear observed that the band "couldn't sing for shit. I think part of that was the fact that the technology of on-stage monitors was pitiful … while they were sitting around practicing their vocal harmonies without instruments it was fine, but once they were on stage with the instruments going, each one would hear something else and they'd all be off-key." In the early days, Bear even suggested that they should stick to instrumentals, or songs where only one person sings. Fortunately, they didn't listen to him, but he insisted on sound checks, and he encouraged them to listen to recordings of their performances — not only so they could hear how they sounded, but also as a guideline for Bear. "I always tried to make the tapes as much like the way it sounded in the hall as possible. This way I learned to mix sound. They also learned to use dynamics, which many electric bands never do. I developed my recording skills at the same time."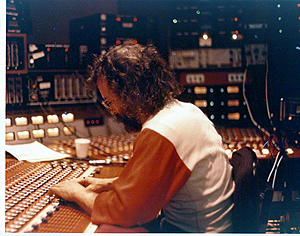 With their propensity for improvisation, the Dead always put more store in live gigs than studio recordings, which they regarded as souvenirs or artefacts. Some of Bear's recordings of the band live, recorded at Bill Graham's famous Fillmore East, have been released as Bear's Choice and Dick's Picks. Other cherished recordings, such as Old And In The Way, bluegrass sets involving Jerry Garcia with David Grisman and Peter Rowan, have also seen the light of day. Bear was especially proud of those sessions. "We used sonic space to create the recording," he'd say, adding, "if you listen to Old And In The Way carefully you experience a certain spatial form." But there is a vault full of treasured recordings in California made when, as he pointed out, "almost nobody taped live" — "sonic journals" he called them — and they include the Dead's formative gigs, the Acid Tests. Bear told me he had 44 boxes preserved in the vault in Marin. "Virtually every band that played on the same bill with the Grateful Dead during my years as soundman was recorded," he'd boast. Unfortunately, the repository doesn't include recordings involving Jimi Hendrix. Bear remembered the Hendrix sessions, and Garcia jamming with rock's most revered axeman backstage at Fillmore East, but he had no recollection of what happened to the tapes.
Bear never recalled the band's appearance at Woodstock with any fondness. Sound-wise and stage-wise, "Woodstock was not set up well", he'd say. He claimed that the radio transmitter used to signal helicopters caused problems with the Dead's equipment, and that the rotating stage was not sufficiently durable for the band's gear. The problems led to a lengthy delay, which accounts for their non-inclusion on the Woodstock album or the famous documentary. Bear also disclaimed any responsibility for the Dead's sound when they played their celebrated shows in front of the Great Pyramids in Egypt in 1978. He checked the acoustics of the King's Chamber — "It was like a gigantic organ," he told me — but didn't set up the sound at the shows following a difference of opinion with others members of the team, who were intent on using the ancient room as an echo chamber. Contrary to popular belief, the Grateful Dead didn't pluck their name from an Egyptian prayer book. Bear claimed it emanated from a folklore book of child ballads.
The 'wall of sound' system that took the Dead to new heights was truly revolutionary and the result of Bear's desire to return all the power and control to the musicians, by putting the speakers behind them. "Everything that went to the audience the band were fully aware of because they were imbedded in that sound-field. For years we discussed the concept that Phil Lesh and I had come to, about the microcosm and the macrocosm; the microcosm being the world on stage, and the macrocosm being the world for the audience, and how to approximate the two so they became one. That was always my goal." Bear maintained that the best soundmen are perfectly transparent — or as he put it: "the soundman should be as superfluous as tits on a boar hog! All he should do is make sure things run and don't break down; plug the wires in and unplug them. All the control of what's going to the audience should be fully in the hands of the performing artists themselves. That's the only way you'll ever get close to true art."
The nature of Bear's "sound" traces back to the period of the L.A. Acid Tests when he actually claimed to have seen sound coming out of the speakers. "It was total synesthesia, and I've never experienced that at any other time. It was just a unique experience and it completely blew my mind … I spent a lot of time absorbing what it was doing and realising how different it was from what I thought sound did." The fact that he was able to convert aural information into a three-dimensional image — "It was all coming from my ears, of course, but transforming it into a visual form" — was the foundation of his sound engineering from there on. Bear said he always trusted what happened on LSD. "Everything that happens to you on acid is real. Everything you see is real, everything you experience is real, everything you think about is real. The thing about it is, that a lot of the stuff you see is not stuff you see when you're straight, because when you're straight you're limited. The acid removes the 'filters' and lets the noise through. That 'noise' is as real a part of the universe as the other part that you do allow to pass through; it just hasn't been important for you. That's a survival issue. We discard a lot of sensory information to make our daily lives simpler."
The Grateful Dead's reign effectively ended with Jerry Garcia's death. The "long, strange trip" of Owsley Stanley III might have wound its course, but his legacy will assuredly linger on.

Son's Take on Bear
Bear Stanley's legacy, as related by his son, Starfinder, an American veterinarian and one of four children his father had with four different women.
"Bear's legacy is multilayered. Obviously, a lot has been said about his involvement with LSD in the '60s, but it is important to remember that LSD was perfectly legal when he got involved in it, and he saw it as a tool to expand perception and understanding.
I think that he would prefer to be remembered as a sound engineer and artist. His sculptures are unique, and he worked extensively with metal — bronze, gold, silver, platinum — as well as carving stone and wood.
If you asked him what he was, he would tell you that he was an artist — a sculptor. He was very proud that he earned his Australian residency and citizenship through being categorized a 'Distinguished Artist', and that as such was considered an asset of the Commonwealth. We do intend to continue to make his art available, both the unlimited production pieces like his buckles and the limited edition sculptures and medallions.
"As a live concert soundman, at a time when concert sound systems were first coming into existence, he learned by trial and error, and developed his skills and equipment by recording the shows he mixed and listening to the tapes to see what needed improvement. His philosophy was to use the highest quality equipment, and by careful selection and placement of microphones to amplify the music without introducing artifacts or distortion.
He had a particular insight into how sound propagated around the room from the speakers due to an episode of synesthesia under the influence of LSD, where he found he could actually see sound. From that experience, he recognised that split right and left speaker clusters — the typical stereo setup — only served to muddy the sound, and designed his sound systems to be contiguous, single source systems, like the famous 'wall of sound'. The most recent incarnation of that system, built with Meyer Sound speakers, produced lovely, crystal clear sound regardless of where you were in relation to the stage.
He hated EQ. If something didn't sound right, he said, you should move the mic; if it still didn't sound right, you should use a different mic. The challenge for him was to set up the stage and the speakers properly. Once that was done, the question at the soundboard was just, 'how loud?' He really wanted to give the musicians themselves control over the mix. As a result, the recordings he made — and he always recorded the shows he mixed, though he would often tape over ones that he felt weren't very good — have a quality that is rarely seen in other 'live recordings' because his method was less about the mix than about which mics and where. So you can 'hear' the room in his recordings, and get a much fuller sense of what the show actually sounded like.
"There are hundreds of tapes of many different artists in Bear's archive, which he referred to as his 'sonic journal'. A Janis Joplin/Big Brother album is one. It is complete, with liner notes and an album cover by the famous psychedelic artist Stanley Mouse, but so far Sony has not seen fit to clear the way to its release. Almost all the recordings in the archive will face similar hurdles. The rights to release have to be sorted out between the musicians or their estates and the record labels they were under contract with. It tends to be a lengthy and lawyer-intensive process.
"Bear was adamant that his recordings were a window into the concert experience, and felt that they should be listened to as such — not compiled or altered in any way. His recordings captured what it was like to be at that concert on that night, listening to the band play what they played. He would not tolerate alterations or modifications. In any case, the reel-to-reel tapes need to be processed very carefully given their advanced age, and digitised, before they can even be evaluated. That itself is a big project which we had been discussing for years, but have not yet tackled due to the significant cost. It needs to be done soon, before the tapes deteriorate past the point of playability. We have been discussing ways to raise money to preserve the archive. Bear knew, loved, and was loved by many very talented musicians. Perhaps we'll get a concert together to raise money for the cause."
• The above interview first appeared in Rhythms, Australia's only dedicated roots music magazine, for which the author is World/Folk correspondent.
Author:
Tony Hillier
Tony Hillier is an Australia-based freelance music writer, broadcaster, musician, MC and band leader. He writes album and concert reviews and feature articles for The Australian (the country's only bona fide national newspaper) and Rhythms (Australia's only dedicated national roots music magazine) and prepares/presents weekly programs for the national broadcaster (ABC) and community radio. He is also a member of the Transglobal World Music Chart (TWMC) panel.