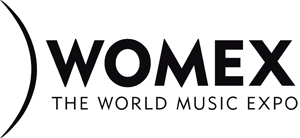 The largest world music conference and showcase WOMEX once again invites artists from all over the globe to showcase at the most important international gathering of world music professionals, WOMEX 2011. WOMEX 2011 will be held Wednesday October 26 through Sunday October 30, 2011, in Copenhagen, Denmark.
The selected acts will be playing in front of 850 international bookers; 600 labels, distributors, and publishers; and countless journalists – everyone they could possibly need to help launch, sustain and expand their careers.
This is what Yassine Gouri, manager of Kamel El Harrachi and Director of Turn Again Music, said about their Showcase at WOMEX 10 Copenhagen: "It was a wonderful moment to see more than four hundred professionals enjoying the show and leaving their contact details afterwards! Three months after the Showcase, we have received requests from approximately 20 festivals in Europe, we are doing a tour in Canada, have got deals with agents in the USA, Eastern Europe and the UK, and some gigs in Turkey and Asia. Thanks to international media, we are now able to communicate Kamel's news worldwide. WOMEX has provided for us, in one day, the equivalent of several years hard work!"
The Showcase (and Conference) selection is taken on by the WOMEX Jury – the famous 7 Samurai – made up each year of a new generation of international world music pros. In 2010 WOMEX received around 700
artist proposals for almost 40 Showcase slots.
The deadline is Friday, April 15, 2011
Author:
World Music Central News Department
World music news from the editors at World Music Central