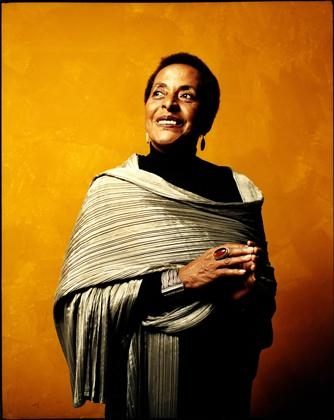 Queens Theatre in the Park's Chase 2010 Latino Cultural Festival, taking place from July 29 to August 8 at Queens Theatre in the Park, presents Susana Baca on Sunday, August 8, 2010 at 7:30pm. The performance takes place at the Queens Theatre in the Park, Flushing Meadows Corona Park, Flushing, NY.
Continuing its tradition of bringing the best Peruvian artists to Queens, Grammy Award-winning singer Susana Baca will be performing selections from her intimate and deeply personal new CD, Seis Poemas. With a voice that has been called "the quiet storm," Baca pays tribute to Chabuca Granda, one of the great figures of Latin American song, and Federico Garcia Lorca, one of Spain's most influential writers.
A key figure in the revival of Afro-Peruvian music, Baca also explores the rich sounds of her African heritage. Baca's earlier interpretations of Granda's songs, which reflect the simple beauties of Peruvian life and culture, catapulted her to international acclaim.
Tickets are $30 the day of, $25 in advance, and $23 for multi-show performances. For reservations call the Box Office at 718-760-0064 or visit www.queenstheatre.org.
Author:
World Music Central News Department
World music news from the editors at World Music Central