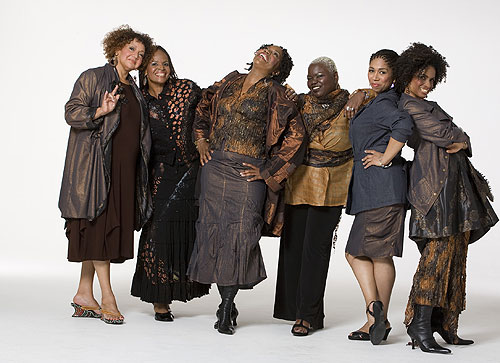 Renowned a cappella group Sweet Honey In The Rock will perform Sunday, August 30, at 4 pm at the Duke Gardens in Durham, North Carolina. The concert is free and open to the public. No tickets are required. On the lush, sloping lawn at the center of Duke Gardens, a free daytime show rings in a season unlike any other. D.C.-based legends Sweet Honey in the Rock distill two centuries of black experience into a capella harmonies shot through with the joys of rapture and the demand for a better world. They sang at the Obama White House for Black History Month. They sing here, among the magnolias, to celebrate the 75th anniversary of Duke Gardens. This massive free show is open to all.
The all-female a cappella group Sweet Honey In The Rock began in 1973, a project put together by its founder Bernice Johnson Reagon. The name came from their first song, a parable that told of a land so rich that when the rocks were cracked open, honey flowed. It's an apt metaphor for a group whose combined harmonies produce a sound that is still so sweet and strong, twenty-seven years on.
Combining the full gamut of the African-American vocal tradition, Sweet Honey's repertoire incorporates original West African songs that were brought by slaves to the Americas, work songs, congregational spirituals, full-on gospel numbers, blues, jazz, freedom songs from the Civil Rights movement, love songs and modern rap.
Next concerts after Durham:
09/11/2009
Kansas City, MO
09/12/2009
St. Joseph, MN
09/13/2009
Pittsburgh, PA
09/25/2009
Roanoke, VA
09/26/2009
Columbia, SC
10/09/2009
San Antonio, TX
Author:
World Music Central News Department
World music news from the editors at World Music Central