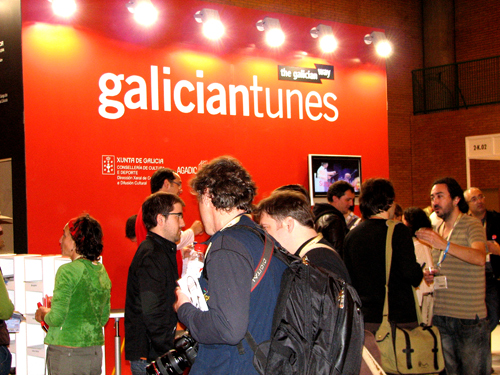 World music conference WOMEX 2009 announced the names of the jury that will review the showcase proposal for the 2009 edition. Every year WOMEX chooses 7 well-respected members of the international world music community to work on the selection of the WOMEX Showcase artists and consult on the WOMEX Conference.
They are known as the 7 Samurai. The list includes: Jo Frost (UK), Peter Hvalkof (Denmark), Kristiina Ilmonen (Finland), Michael Orlove (USA), Titti Santini (Italy), Dudu Sarr (Senegal/UK), and Jean Trouillet (Germany). Find further information and full biographies at www.womex.com/realwomex/jury.
World music conference WOMEX 2009, which will be held in Copenhagen this year, is currently accepting proposals for world music showcases, conferences and film screenings until 17 April 2009. Artists will have the opportunity to play before up to 1,000 international bookers, countless record labels, distributors, journalists and industry professionals.
WOMEX is the largest world music conference and showcase. In its 2008 edition, and the final year of a total of four in Sevilla (Spain), WOMEX broke past records. WOMEX exhibitors reached an all-time high of more than 650 companies, individuals or organizations in a sold out Trade Fair of 320 stands, up significantly from 2007.
Here are all the details, tips on how to propose, even a handy FAQ on the online showcase proposal process:
www.womex.com/realwomex/how-to-propose
Author:
World Music Central News Department
World music news from the editors at World Music Central